Oil prices are up another $3.66 to $118.70 – ahead of summer driving season.
All after European Union leaders agreed to ban most Russian crude imports.
"A renewed push by European Union leaders to strike a deal that would ban most Russian oil imports added to the upward momentum on prices," said The Wall Street Journal, adding, "Oil prices rose to their highest level in more than two months Monday, driven by China's tentative emergence from Covid-19 shutdowns."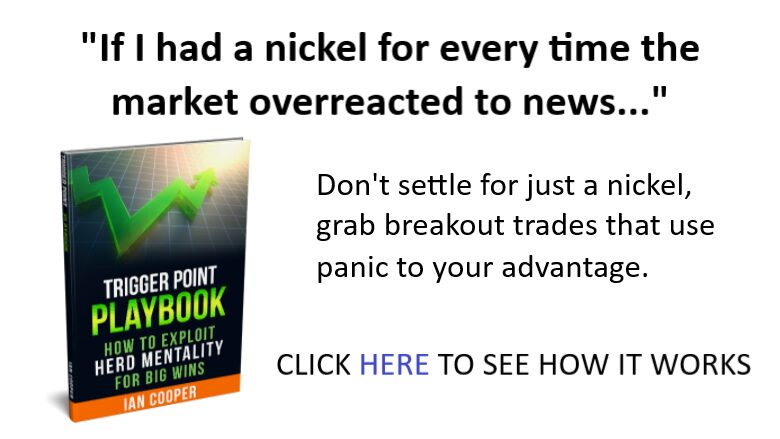 Making matters worse, the U.S. could see fuel shortages over the summer, and Europe could take a hit from the lack of supply, according to the International Energy Agency. They added, "Right now, oil, gas, and electricity prices are soaring on both sides of the Atlantic, leading to a cost of living crisis."
That being said, we wouldn't be surprised to see stocks like Exxon Mobil (XOM) and Chevron (CVX) gush to higher highs moving forward.
Ian Cooper, Author Trigger Point Trade Alerts