There are a lot of signals popping in the market right now and when you read them right you can spot some great trades. Keith Harwood joined us to unravel this wild market and get to a trading opportunity that offers a very nice pop.
He has been eyeing tech as a leader in this recent spike and he was able to peel back some reliable indicators and find a set up where the reward was about 10x the risk. That is a ratio I like to work with. Check out the quick video chat here: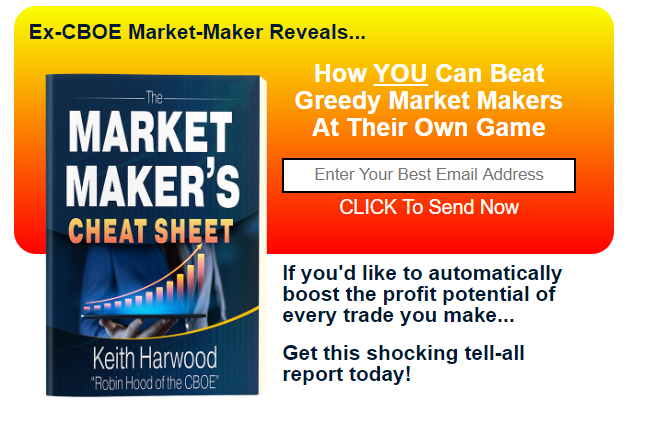 We love to be able to grab a former market maker like Keith who is willing to reveal what he learned in the pits. If you haven't grabbed it yet be sure to pick up his free Market Maker's Cheat Sheet here.
Keep learning and trade wisely,
John Boyer
Editor
Market Wealth Daily