While the markets were mixed on Friday, the jobs numbers definitely put wind in the sails of the bank stocks. Financial stocks had been beat up a little on fears of the economy weakening with inflation and resurgence of talks of lock downs. XLF, a financial stock ETF flashed a powerful signal on Friday that could signal a bigger breakout.
Take a look at the chart below.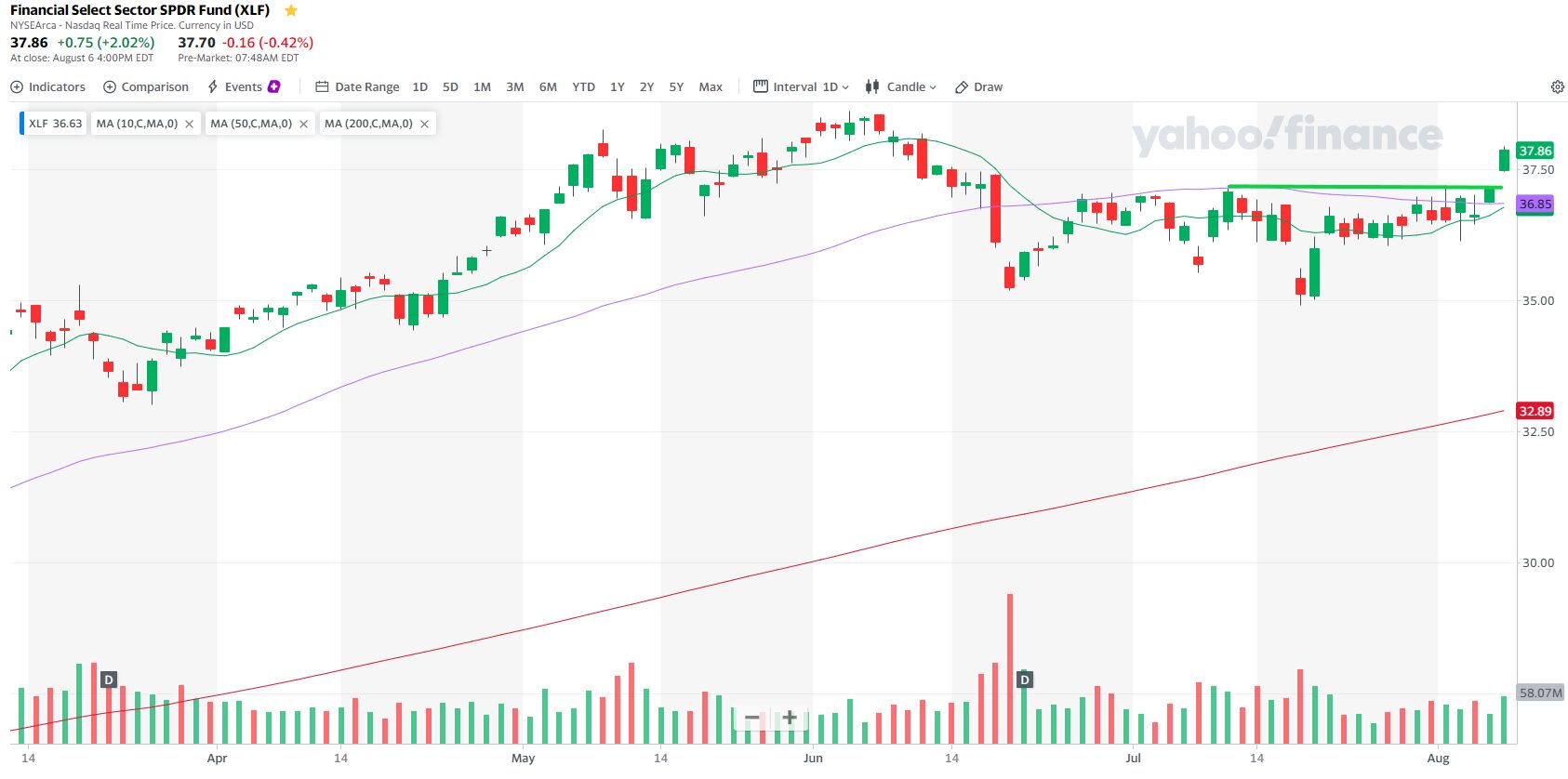 XLF leaped above it's previous range by a healthy stretch. This kind of momentum could push it past it's previous high and keep it climbing up. ETFs are a great way to trade a move in a sector or other group of stocks with less risk than just grabbing a single stock that could perform adversely to the sector. We also covered another potential mistake people can make trading ETFs just the other day. Check out the clip here.
To find other ways to spot momentum break outs grab Joe Duffy's Little Black Book of Momentum Set Ups.
Keep learning and trade wisely,
John Boyer
Editor
Market Wealth Daily