The basic concept of the Dogs of the Dow is that you take the 10 worst performers included of the 30 stocks in the Dow Jones Industrial Average and buy them at the beginning of the year. The theory is that they are oversold and will correct and out pace the rest of the index and the overall market.
As you might expect, it isn't that simple. (Come on, this is trading.) As much as we'd like to walk through life with our eyes closed and be able to just push a button to have great things happen, that isn't how it works. In fact 9 out of the 10 dogs from 2020 are back on the list (barring some huge change in the next 48 hours) for 2021.
Here is a better way to look at this approach. When you analyze these stocks, they really didn't do much over the course of the year. They just didn't have the momentum to break out of a range they were lock into.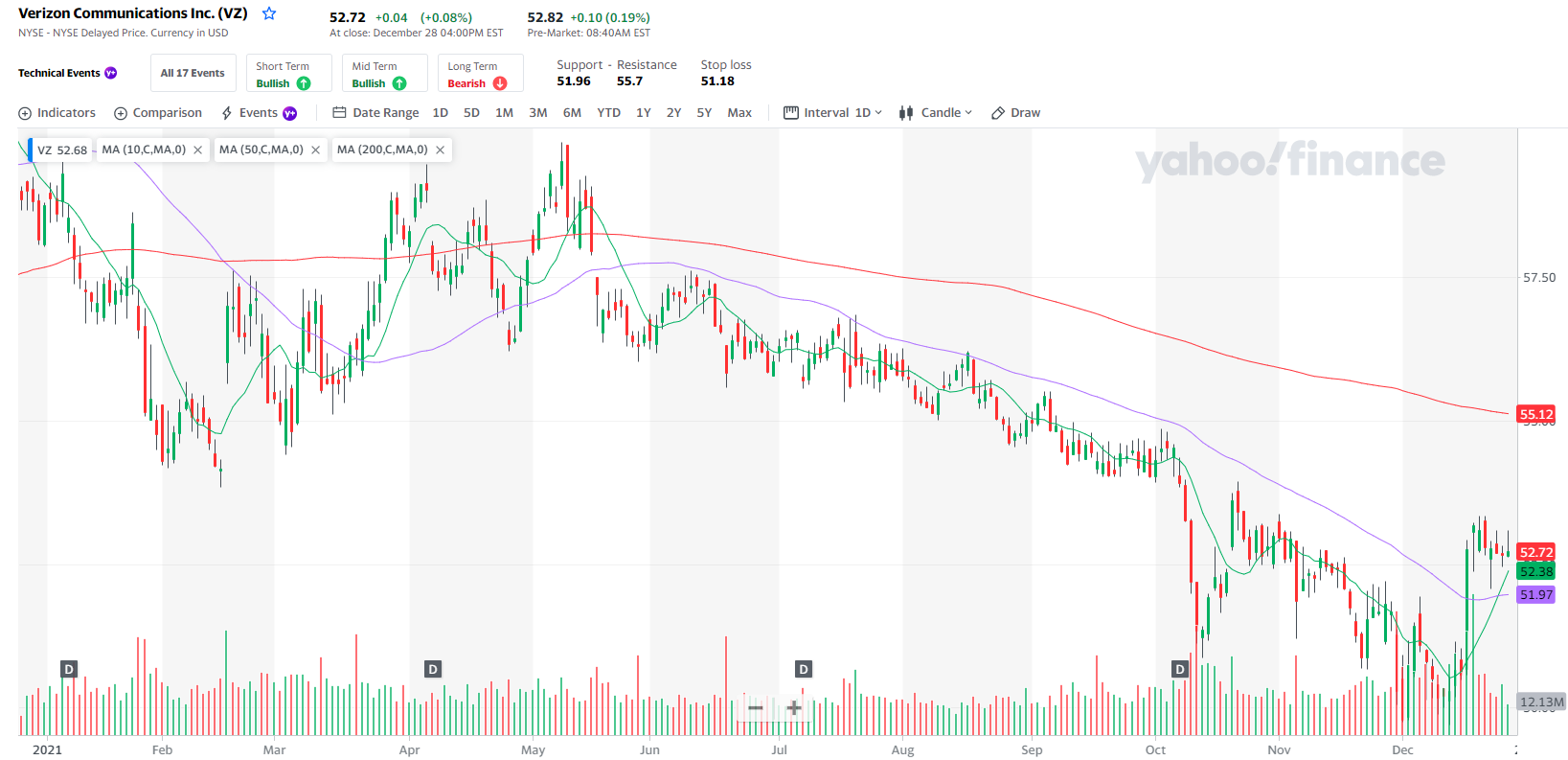 Verizon (VZ) stayed within 10% of its price as it crept downward.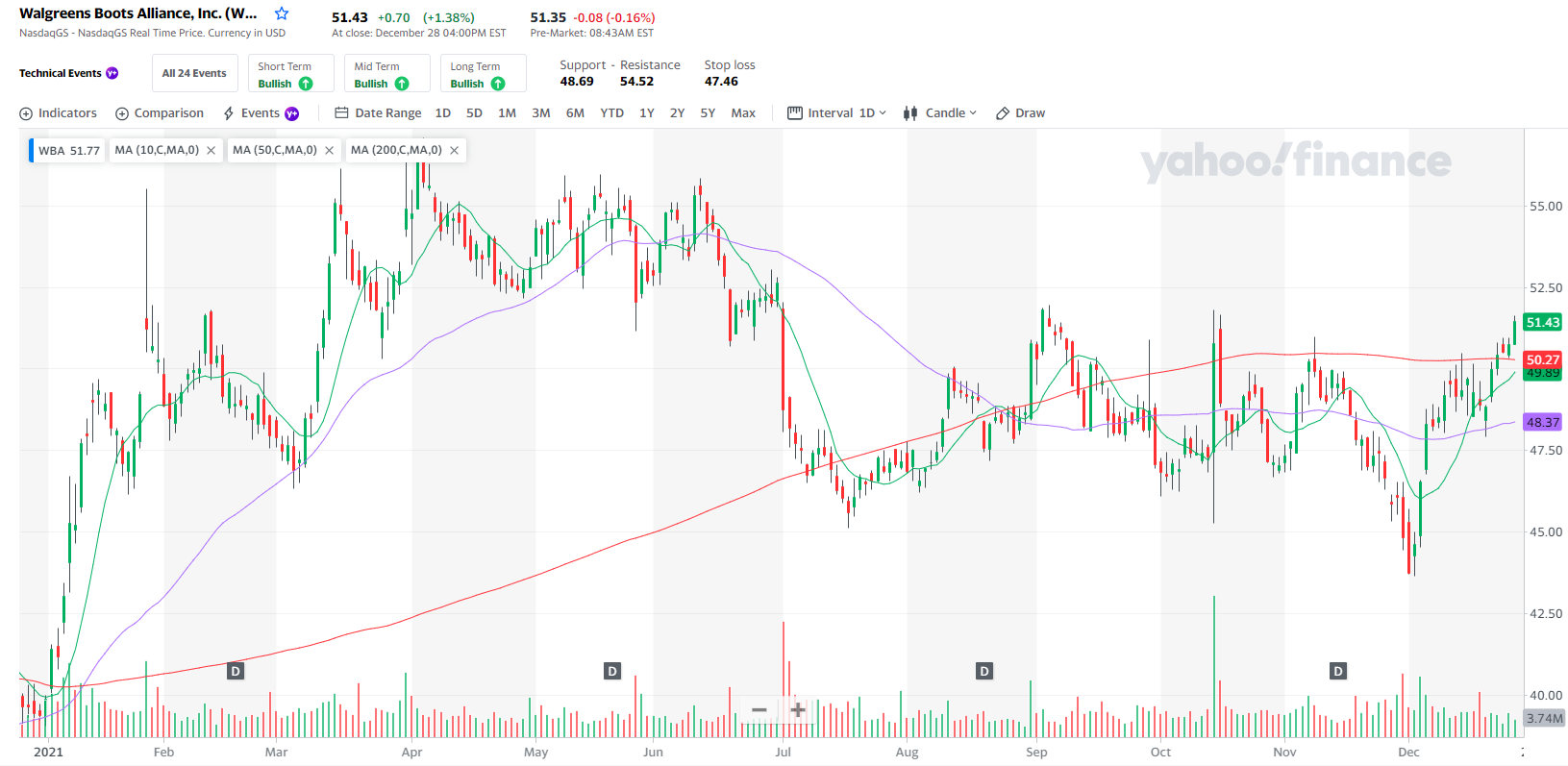 Walgreens Boots Alliance, Inc (WBA) spent the majority of the year locked in a sideways move as well.
A better way to look at these stocks is to take a couple minutes and see what kind of momentum they have. For the most part, these theories like the Dogs of the Dow, Santa Claus Rally, or the January Effect, are just that, theories. They may have some merit in that there is a very slight statistical advantage, but it is not the edge that is going to get you where you want to be in terms of account growth.
They could be a good pace to start, however. Starting with the entire list of potential assets, products or investments you can possibly take can be overwhelming. Narrowing it down and then using smart analysis that gives you much, much higher odds of trading success is the way to go. Take the Dogs and scan them for any signs of momentum exhaustion that reveal a potential breakout. If they are going to pop, that will help you confirm the move much better than the equivalent of a nursery rhyme.
Lee Gettess has some of the best tools for spotting momentum exhaustion. The great thing is that it works if the momentum is exhausted on its way up or down. It will even give you a heads up if it is finally breaking out of a range. You can check it out here.
Keep learning and trade wisely,
John Boyer
Editor
Market Wealth Daily