From Ian Cooper, Author Trigger Point Trade Alerts
The buy now, pay later boom is here.
Otherwise known as BNPL, it's "gaining popularity given that interest rates are ultralow, reducing costs for consumers. Other fintech apps have entered the market, including Affirm, a pure play on the sector, and PayPal (PYPL). Apple (AAPL) is also developing a BNPL service with Goldman Sachs Group (GS), its credit-card partner," as noted by Barron's.
With it, Square announced it was buying Afterpay in an all-stock transaction worth $29 billion.
Then, just recently, Affirm (AFRM) partnered with Amazon.com.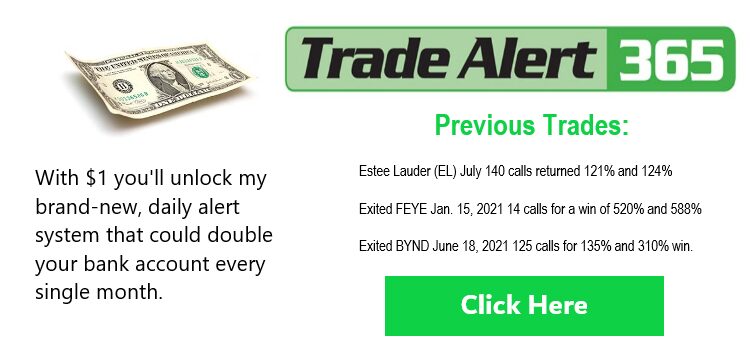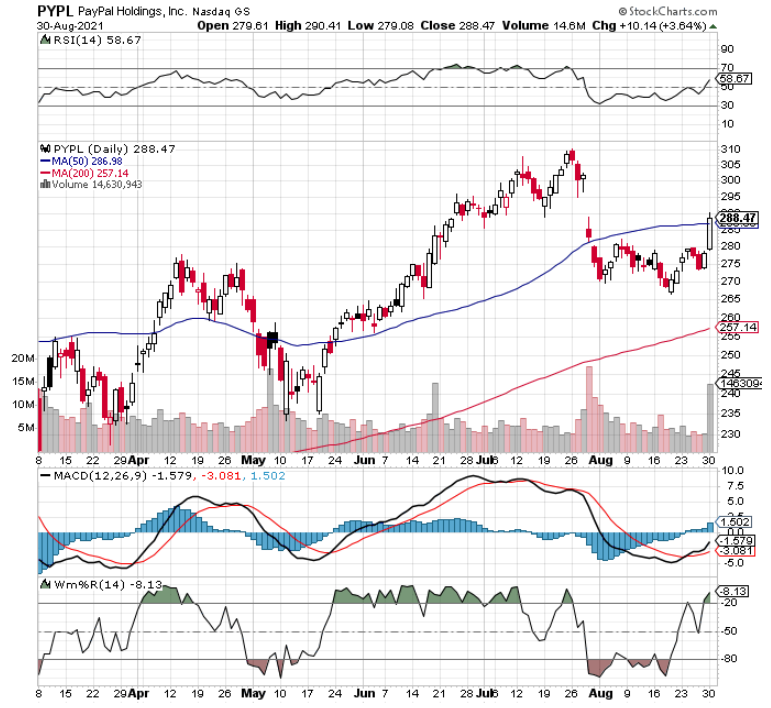 According to Investor's Business Daily, "Affirm said after the market close on Friday that Amazon is testing Affirm's system of buy now, pay later — also known as BNPL installment payment plans — with some customers. The e-commerce giant plans to make Affirm's BNPL services more broadly available in the coming months."
Analysts are just as bullish.
Bank of America for example says BNPL could grow 10-15x by 2025, and could eventually process $650 billion to $1 trillion in transactions. Also, according to Yahoo Finance, "The trend is also part of a generational shift: The average user of buy now, pay later services is their 30s, BofA found, and the average amount spent was around $200 to $500 (as compared to $5,000 to $6,000 one would spend on a credit card)."
With further adoption, BNPL stocks, like AFRM could see higher highs.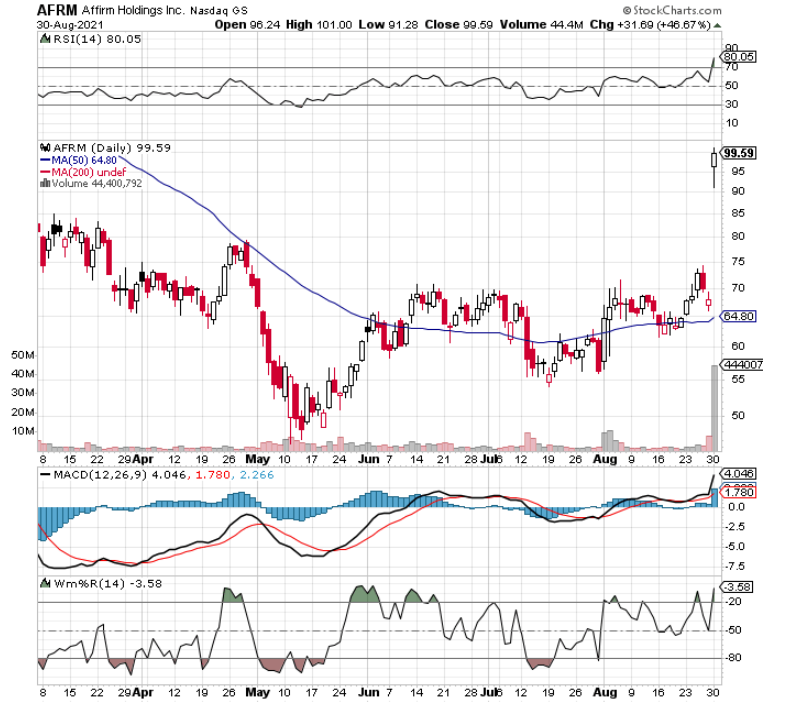 To get alerts like these with more details in your inbox for just $1, click here to take a trial of Trade Alerts 365.
Ian Cooper