It is always great to watch a winning trade play out. Being able to spot the set up and jump in at the right moment and BAM, you make money. That is why we do what we do. 
What is even better is when the system you used to spot that trade is repeatable.
Here is a chart Ian Cooper sent to his readers last Wednesday with the headline "A New Opportunity":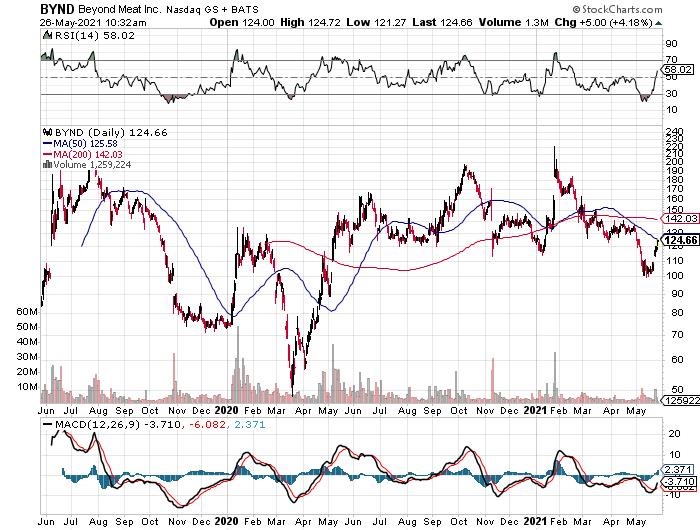 "Buy to open BYND June 18th, 2021 125 calls at market this morning."
The calls were around $6.10.
If you haven't been watching this stock, take a look below to see what happened next and how to get the tools Ian used to spot this skyrocket trade.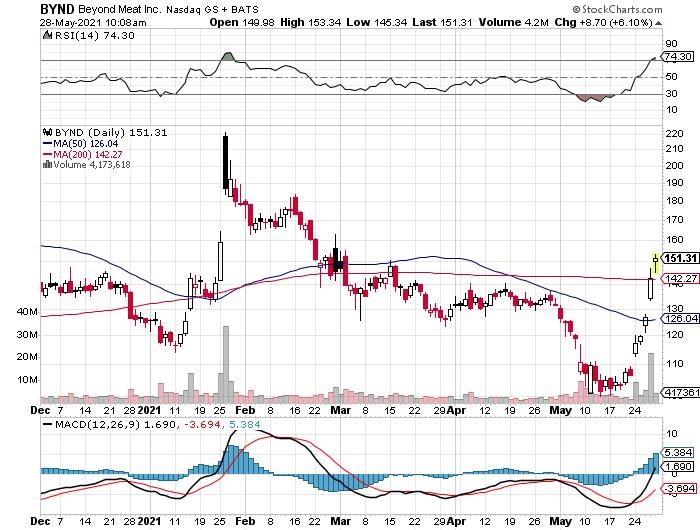 It absolute took off. Here was his follow up message to his readers on Friday, just two days later!!!
"Sell to close second half of the BYND June 18, 2021 125 calls for a win. The BYND stock is up another $9 today. The calls, recommended at $6.10 are now up to $25. Take the win."
That is a quick 300%+ profit return. And the first half he had advised his readers to grab the day before netted an easy 135% protecting the initial investment and making the second half at 3x pure joy. 
The big key here is that this is repeatable. Using the tools Ian openly shares with his readers, he shows how to spot these trades and how to manage them for the biggest possible returns.
These kind of events are exactly what Ian Cooper sends to his readers inboxes. And if you are thinking it has to cost a fortune to get this service or there has to be a catch, let me know if you find it. You can get his service for just $1 and ditch it whenever you want. It's your choice if you don't but I will warn you, I am going to keep highlighting 300% profit winners in just two days and rub it in if you aren't signed up. Sorry, not sorry. In case you missed it, here is the link to get in.
Sign up now. Keep learning and trade wisely,
John BoyerEditorMarket Wealth Daily