From Ian Cooper, Author Trigger Point Trade Alerts
The pullback in Cassava Sciences (SAVA) was overkill, we noted on September 27.
At the time, the stock traded at just $68.91 after a firm questioned the quality and integrity of SAVA's Alzheimer's test results.  Shortly after, the Journal of Neuroscience showed no evidence of data manipulation with the company's drug candidate.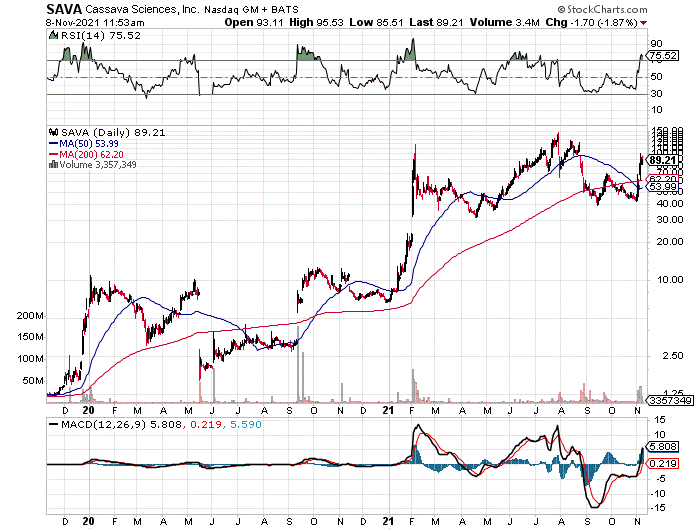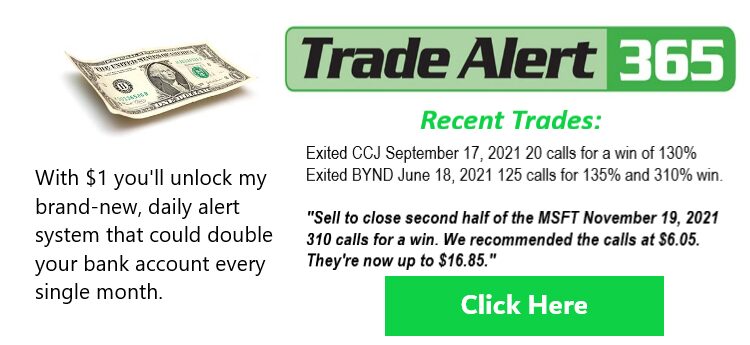 "The Journal of Neuroscience follows COPE [Committee on Publication Ethics] guidelines and takes any claims of misconduct very seriously. In response to allegations of data manipulation in JNeurosci 2012;32:9773-9784 the Journal requested raw data, including images of original, uncropped Western blots. The Journal determined that there was one duplicated panel in Figure 8 and a Corrigendum was requested and will be printed. No evidence of data manipulation was found for Western blot data," as noted in a SAVA press release.
That news sent shares of SAVA to a recent high of $100 on November 4.
While we expect to see a near-term pullback from overbought conditions, we expect for SAVA to run back to $140 as it nears Phase 3 study results.
Ian Cooper
PS-Interested in live training with legendary trading champion Chuck Hughes? He has opened up a very limited number of seats in an exciting new program. If you'd like to get in on this rare opportunity, click here for more info.