From Ian Cooper, author Trigger Point Trade Alerts
The pullback in PayPal is severely overdone.
At the moment, the stock is ridiculously oversold on RSI, MACD, and Williams' %R. However, after gapping from $230 to $202 on disappointing revenue guidance, oversold shares of PYPL are just beginning to pivot higher. From a current price of $213, we'd like to see $240 next.
Sure, bears pounced on the stock.
Citi lowered its target to $300 from $350
RBC Capital lowered its target to $298 from $322
Baird lowered its target. To $290 from $325
Deutsche Bank lowered its from $360 to $260
But they may want to reverse course, as PYPL becomes wildly oversold.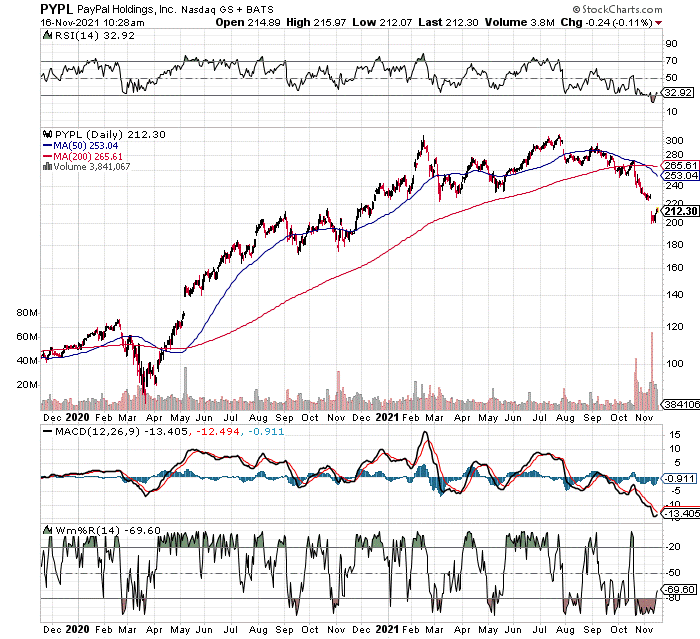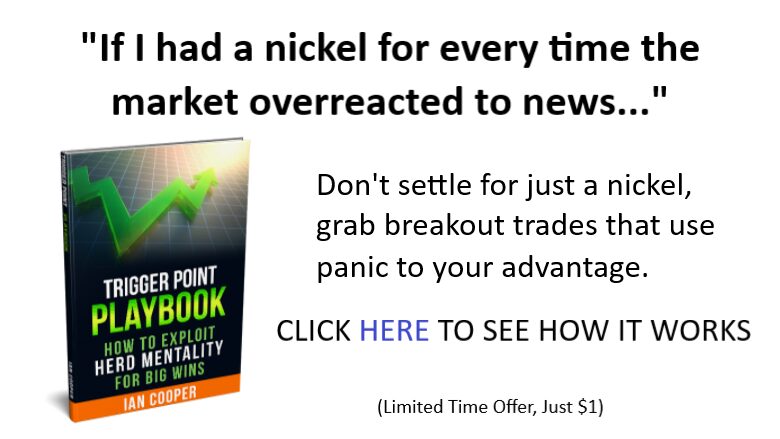 Not only are we bullish on PYPL at current prices, but Loop Capital is, too. In fact, analyst Hal Goetsch initiated coverage with a buy rating, and a price target of $269.
PayPal operates the "most formidable 2-sided fintech enabled platform" in the market, he said, as noted by TheFly.com.  "The analyst says the consumer and merchant value propositions curated by the company drives 'tremendous network effects.' The recent 30% pullback in the stock and 'modest reset' of 2022 expectations presents an attractive entry point."
Ian Cooper