From Ian Cooper, Author Trigger Point Trade Alerts
Roblox Corp. (RBLX) is too cheap to ignore.
For one, it could be a standout winner in the metaverse – which, according to analysts at Citi could be an $8 trillion to $13 trillion market by 2030. Plus, as reported by Barron's, "Goldman Sachs put a $12.5 trillion number on the space, in a bullish outlook that assumed one-third of the digital economy shifts into virtual worlds and then expands by 25%."
If that's the case, RBLX could be a big winner.  Even better, RBLX is still seeing a good deal of user growth.  For example, daily average users were up to 49.5 million in the fourth quarter of 2021, up 33% year over year.  From a current price of $42.11, we'd like to see RBLX refill its bearish gap around $70.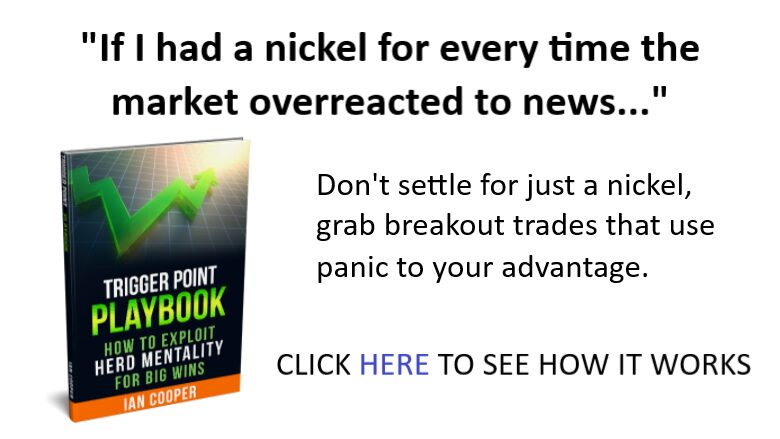 Better, as noted by TheFly.com:
"Citi analyst Jason Bazinet initiated coverage of Roblox with a Buy rating and $59 price target. Roblox is a 'unique two-sided gaming platform' with positive free cash flow and a 'relatively lean' capital structure, Bazinet tells investors in a research note. After a sharp reduction in Street estimates, consensus estimates are now reasonable, says the analyst. Bazinet adds that while the company's valuation is above many peers, this is justified given its strategic position, 'rapid growth and healthy pipeline of product enhancements.'"