From Ian Cooper, author Trigger Point Trade Alerts
One of the best tech stocks to consider is Advanced Micro Devices.
Not only has growth been explosive, but the company continues to chip away at competitor market share, which should continue for some time.
Just look at recent earnings. The company posted better than expected Q4 results, and its forecast was well above expectations.
For the quarter, AMD posted revenue of $4.8 billion – up 49% year over year, with non-GAAP profits of 92 cents a share.  That beat expectations for $4.5 billion on profits of 76 cents.  For all of 2021, the company had revenue of $16.4 billion, up 68%, with non-GAAP profits of $2.79 a share, up from $1.29 a year earlier.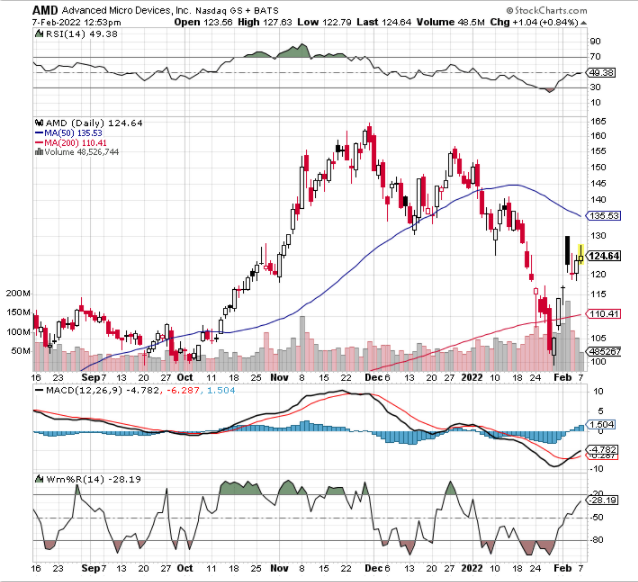 Going forward, the company expects to see Q1 revenue of $5 billion, up 45% year over year. It also sees non-GAAP gross margins of 50.5% for the quarter, up 50% quarter over quarter. The Street was looking for $4.3 billion in revenue, and profits of 70 cents.
For full-year 2022, AMD expects to post revenue of $21.5 billion, up 31% from 2021, with non-GAAP gross margin of 51%, up from 48% in 2021. That's also ahead of Street expectations for $19.3 billion in revenue.