From Ian Cooper
Keep an eye on Nio Inc. (NIO).
The EV stock was just upgraded to a buy rating, with a $56 price target over at Goldman Sachs. At the moment, NIO trades at $40, and could push higher, as we near NIO Day in mid-December, as well as the company's November 2021 delivery report.
Citi analyst Jeff Chung also believes NIO is oversold. He has a buy rating on the stock with a price target of $87 a share.
In addition, Chung still sees multiple positive catalysts for Nio. "These include Nio day to be held by mid-December after November sales numbers are published and the pricing of the new model ET5," as noted by TheFly.com. "Nio has a strong product cycle into 2022, with three new products and three face-lifts to be launched," he added.
Even better, NIO continues to produce solid numbers.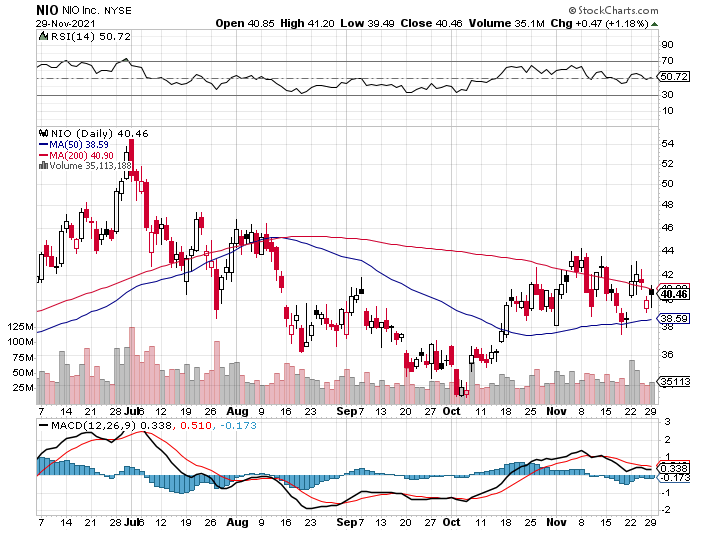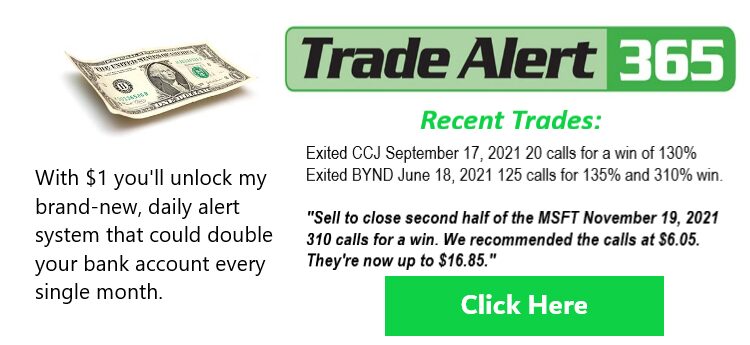 Most recently, the company said, "With the concerted efforts of NIO teams and supply chain partners, NIO delivered 10,628 vehicles globally in September 2021, an all-time high monthly record representing a robust growth of 125.7% year-over-year. NIO delivered 24,439 vehicles in the third quarter of 2021, representing an increase of 100.2% year-over-year and exceeding the higher end of the Company's quarterly guidance."
We have a near-term price target of $50 on shares of NIO heading into strong catalysts.
Ian Cooper