From Ian Cooper, author of Trigger Point Trade Alerts
Oversold, Roblox (RBLX) is on the move.
After getting crushed over the last month, the stock has become considerably oversold on RSI, MACD, and Williams' %R. Plus, with the gaming boom, and news of the metaverse, we'd like to see RBLX back to $86 again, near-term.
Even better, analysts at Edward Jones just upgraded the stock to a buy rating.  Citi also upgraded RBLX to a buy from neutral, with a price target of $450 a share.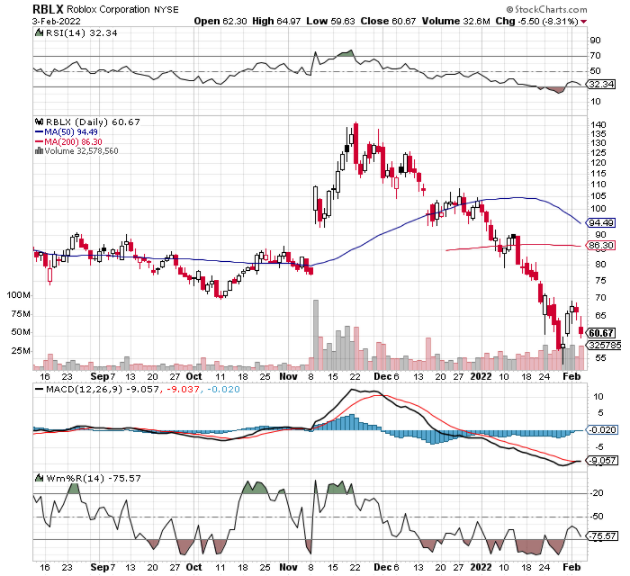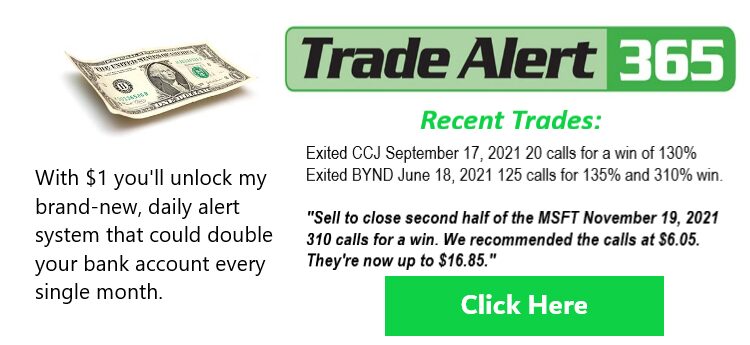 We'll also get a better idea of what's going on when RBLX releases its fourth quarter, and fiscal year 2021 results on February 15 after the market closes. "The live webcast of the conference call can be accessed from the Roblox investor relations website at IR.ROBLOX.COM. An online replay and transcript of the call will be available on the investor relations website shortly following the call and will remain available for at least 12 months," according to RBLX.