The markets are shaking up and money is moving. Keith Harwood spotted a great outlier that has solid power to potentially triple in premium. Take a look at the note he sent us below and check it out.
Keep learning and trade wisely,
John Boyer
Editor
Market Wealth Daily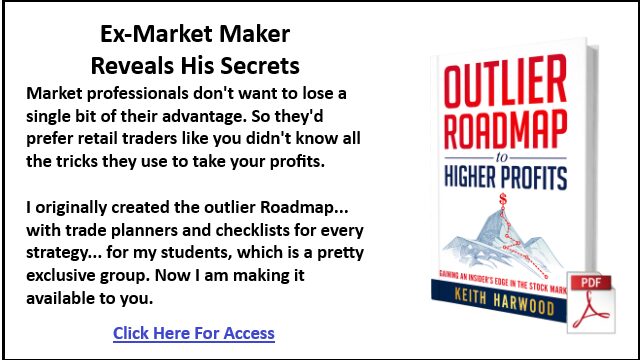 From Keith Harwood of OptionHotline…
Ask, and you shall receive. Yesterday seems to have finally been the day that triggers a trade that I have been looking at for weeks, and if the technical signals prove true, this is going to be a big one.
For those of you that are just starting to follow, I've been talking about the potential for oil companies for a while. I look at the charts every day and look at the potential upside. And every day, I prepare for what appears to be an inevitable bull run in these names.
Yesterday was the big day for USO (the United States Oil ETF).  USO finally made a new high at $44.91, which was crucially above the March 11th, 2021 high at $44.64: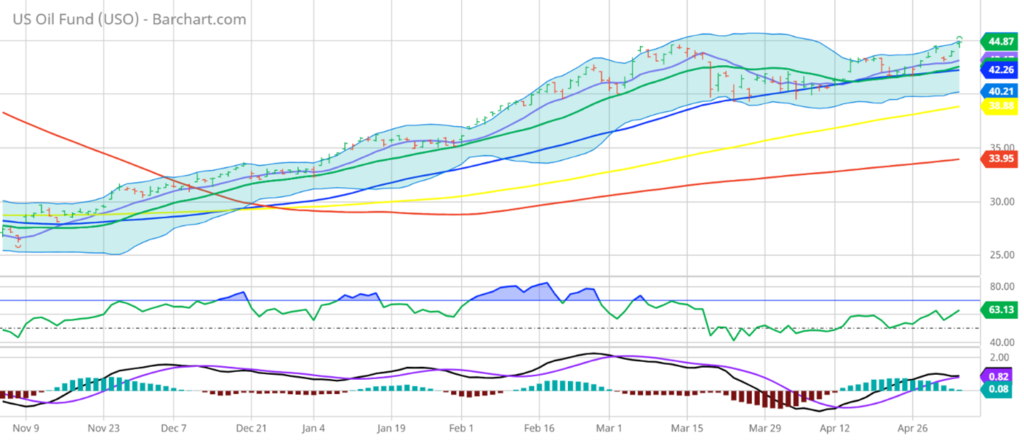 So, given that oil prices are at highs, we should certainly expect the same out of oil producers and oil service companies, right? Or…maybe not…
OIH (the VanEck Vectors Oil Services ETF) has been my favored play for a spike in oil, and it is still $36.72 from the March 11th, 2021 high.  That's 19% from highs.  Now, I understand that oil service companies don't have to trade to highs just because oil does, but a 19% discount from the last time that oil was trading at these prices seems awfully attractive to me.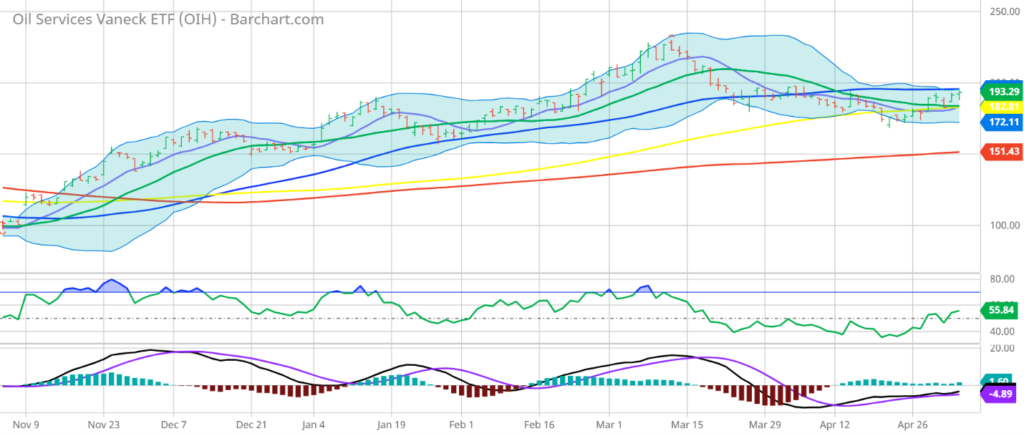 The question now, of course, is how to play this type of trade. Should I buy an in-the-money call? Should I buy an out-of-the-money call? Should I buy a debit call spread? There are numerous ways to play a bullish bias in OIH, but I certainly like one more than the others given my technical and options analysis.
One thing that I've noticed is that OIH implied volatility (which is a key input to options pricing) is very close to the lows of the last 6 months. This means that the options are pricing in some of the smallest movement of the last 6 months. And that means that the options are about as cheap as they have been in the last 6 months. In other words, options are cheap, leverage is cheap, and defined risk is cheap!
So, for me, a play like the June $200 calls (currently priced around $9.65) could be an interesting play. A re-test of the March 11th, 2021 highs before option expiration would mean that these calls would then have to be worth at least $30, and possibly more. And that sounds pretty good to me.
Make sure you all take a chance to review how I apply technical signals to my options trades at https://optionhotline.com, and if you have any questions, never hesitate to e-mail me.
Keith Harwood
Keith@optionhotline.com