We put out an article of some great ways to trade the infrastructure bill a few weeks ago. (see the article here) The trades are longer term opportunities and still have a lot of potential. (A nice way of saying they dipped after we wrote about them.)
But there is another trade that is benefiting from the deal that has been doing well and looks to gain even more from the investment in rebuilding everything.
The universe of well trained construction experts is not getting younger and the potential for these jobs to become attractive alternatives to the less than minimum wage service industry is very real. Companies are going to need people to staff this rebuild and it will likely become very competitive. One stock that will see significant growth from this trend will be Lincoln Educational Services (LINC). Lincoln Tech was long known as an automotive technical school but now trains in many skilled careers. They have had a good run recently and have even more room to go. Take a look at the chart: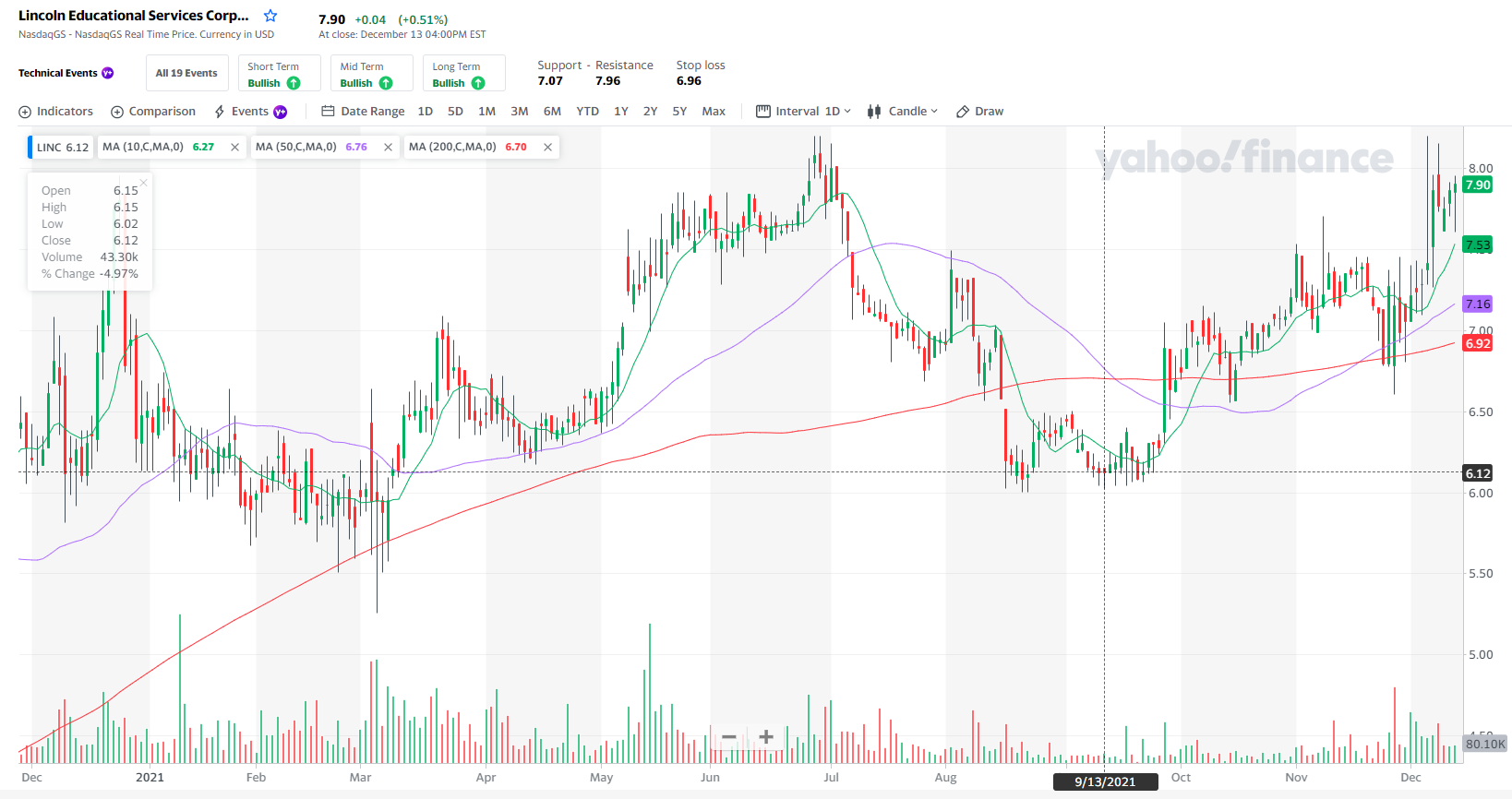 It is right up against its previous high and has momentum to the upside. If gets above $8 it could be the sign of a breakout move. The key here is the momentum. In past moves when it had strong upward energy, it broke through recent highs and then jumped even higher.
This is definitely a stock to add to your watchlist and keep an eye on.
Keep learning and trade wisely,
John Boyer
Editor
Market Wealth Daily
PS-Wendy Kirkland is going to be walking through two of her most popular, and successful, trading approaches tomorrow in an Investment Corner interview. If you have ever wanted to see how they work and hear your questions answered, this is your chance. Sign up here.