Trying to spot the trades that are going against the market seems like a tall order. But if you take a simple approach, you can find some really nice diamonds in the rough. We have looked at this approach in the past (check it out here) and the good news is it continues to prove true.
Spoiler Alert: Find the sector that is doing well and pick a stock that is overly beat down by a falling market. That is the basic explanation but there a a couple tricks that make it work even better.
This is a rhetorical question but would you rather have a trade that returns 8.5% or loses 17%? The S&P is down about 17% ytd but when you take a step back that hides the parts of the market that are actually having a decent year. We have looked at TAN, and ETF that tracks clean energy stocks, and it is actually up 8.5% so far this year. What made it catch our eye is the current climate for clean energy. Economies of scale have brought down costs, technology has been improving rapidly, market acceptance has increased dramatically, energy infrastructure failures and natural disasters are inspiring more grid independence, and government support has boosted funding. This industry is set to grow with out a doubt.
The next question you have to ask, is it already priced in the market? Let look at TAN and the tricks to boost it: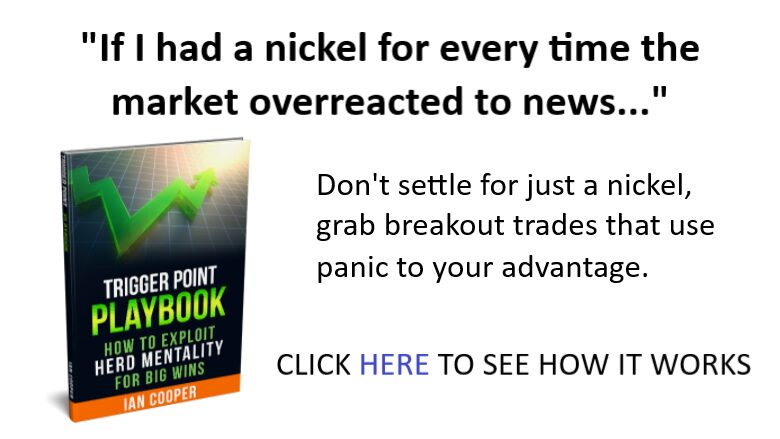 This long term chart shows that TAN is working its way to the next recent high at about 100. In late 2020 it had been as high as 125. Since that high many of the arguments why this should continue to grow have only gotten stronger. In the context of the current market it may be TAN is right where it should be, but it is tough to argue that it really wants to be higher.
When you start to add the leverage of options to this opportunity the potential just gets multiplied. This is just one clean energy play and the same approach works with more specific EV companies, solar, lithium and others set to benefit from this trend. If you are looking for ways to spot the clean energy trades that are the most unfairly beaten down and have the most room to pop, Ian Cooper has really made it simple to learn. Check out his approach here.
Keep learning and trade wisely,
John Boyer
Editor
Market Wealth Daily