The frequency with which stocks are getting excessively pounded due to some piece of news that is creating a panic is unusual. As the media jumps on some potential headline that will grab clicks and suck n viewers, often the market will over react to an event. Unrealistically drive down a stock price setting up a great buy with solid potential.
Trying to sort through which stocks are going to shake off the dirt and rally back to where they should be is easier than you might think. Ian Cooper walked us through a handful of these stocks and explained what he looks for to weed out the big potential moves. Check out the charts he shared in our recent video chat.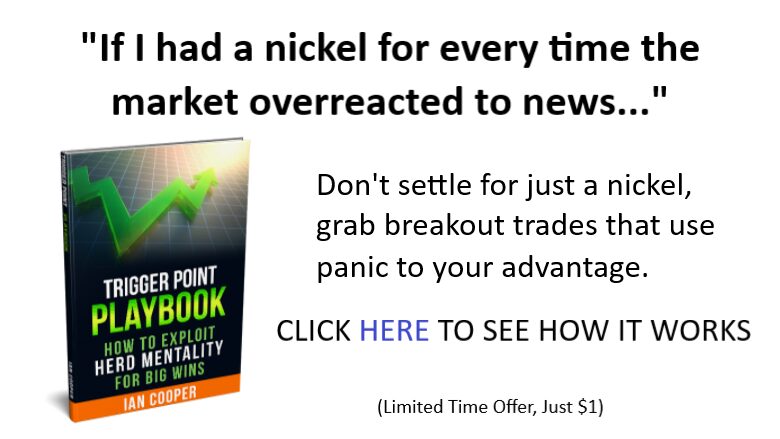 Be sure to grab Ian's Trigger Point Trade Alert for just $1 and get specific details on each of the trades he spots so you don't have to do the heavy lifting yourself.
Keep learning and trade wisely,
John Boyer
Editor
Market Wealth Daily
PS–Here are the charts we looked at in the video.