by Ian Cooper
Green stocks could see brighter days ahead.
Senate Majority Leader Chuck Schumer, D-N.Y., and Sen. Joe Manchin, D-W.V., said they reached a deal on climate spending. In fact, the "Inflation Reduction Act of 2022" now includes $369 billion for clean energy provisions.
All could be great news for solar, hydrogen, wind, and EVs to name a few.
At the moment, according to CNBC, here's some of what's in the bill.
Manufacturing clean energy products, including a $10 billion investment tax credit to manufacturing facilities for things like electric vehicles, wind turbines, and solar panels, and $30 billion for additional production tax credits to accelerate domestic manufacturing of solar panels, wind turbines, batteries and critical minerals processing.
Cutting emissions, including $20 billion for the agriculture sector and $3 billion to reduce air pollution at ports.
Research and development, including a $27 billion clean energy technology accelerator to support deployment of technologies that curb emissions and $2 billion for breakthrough energy research in government labs.
Preserving and supporting natural resources, including $5 billion in grants to support healthy forests, forest conservation, and urban tree planting, and $2.6 billion in grants to conserve and restore coastal habitats.
That being said, investors may want to consider greater exposure to green.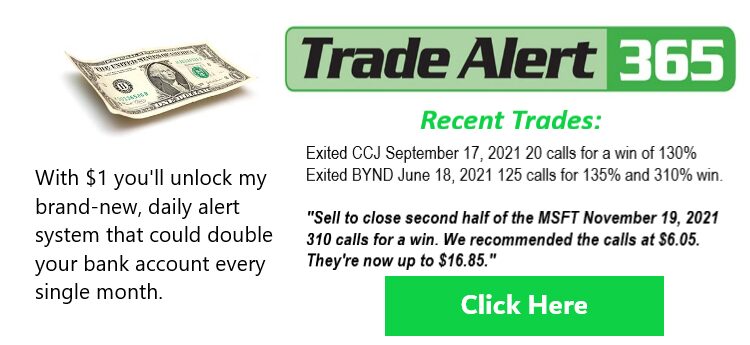 While we can always buy stocks such as First Solar, Enphase Energy, or Tesla, one of the best ways to gain exposure is with an ETF. Not only do they allow you to diversify, they do so at far less cost. Here are three hot ETFs to consider.
One way is to consider the ALPS Clean Energy ETF (ACES). With an expense ratio of 0.55%, the ETF invests in solar, wind, energy management and storage, bioenergy, hydropower, electric vehicles, and hydrogen to name a few. Some of its top holdings include Tesla, First Solar, Enphase Energy, Northland Power, and Sunrun to name a few.
Or, take a look at the Invesco Solar ETF (TAN). With an expense ratio of 0.50%, the ETF has holdings in Enphase Energy, SolarEdge Technologies, First Solar Inc., Sunrun Inc., and Sunnova Energy International Inc. to name a few.
Another solid green ETF is the First Trust NASDAQ Clean Edge Green Energy Index Fund (QCLN). With an expense ratio of 0.58%, the ETF tracks the performance of clean energy companies that are publicly traded in the United States and includes companies engaged in manufacturing, development, distribution and installation of emerging clean-energy technologies including, but not limited to, solar photovoltaics, wind power, advanced batteries, fuel cells, and electric vehicles, as noted by First Trust. 
Some of its top holdings include Enphase Energy, Tesla, Nio Inc., ON Semiconductor, Albemarle Corp., Plug Power, SolarEdge Technologies Inc., and MP Materials Corp. to name a few.