It is always interesting during a very strong broad market trend and see which stock are moving in the opposite direction. My watchlists are all flashing red lately but I have seen a couple that weren't. On stock that is a bit of a rebel is Marriott, MAR. In fact it is setting up a potential breakout. No I will be the first to tell you that it is much easier and safer to find stocks going down in a bear market and stocks going up in a bull market. And it is always the safer bet. But I am gong to be keeping my eye on this one. Take a look at the chart: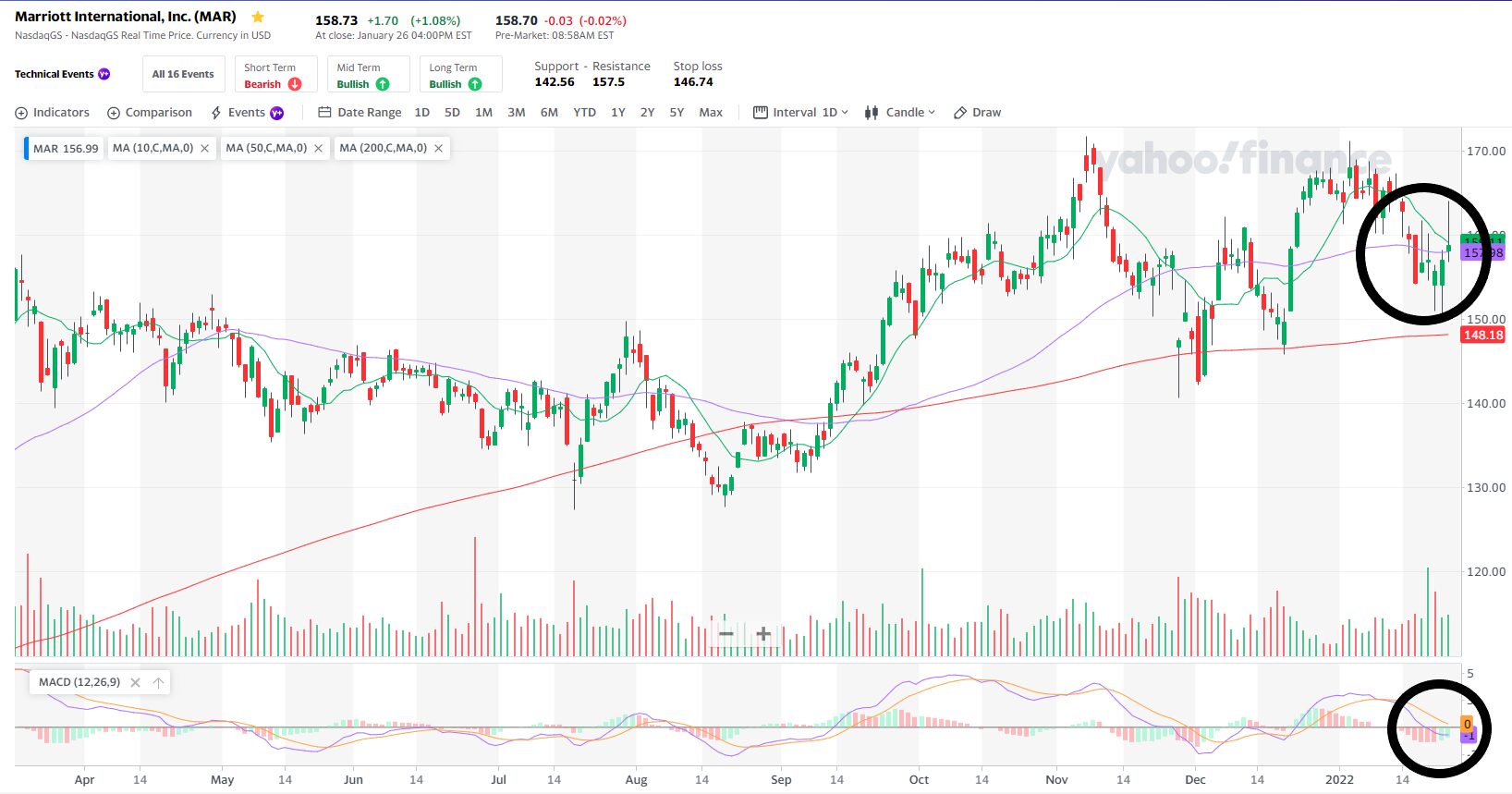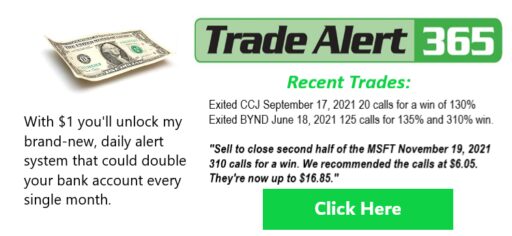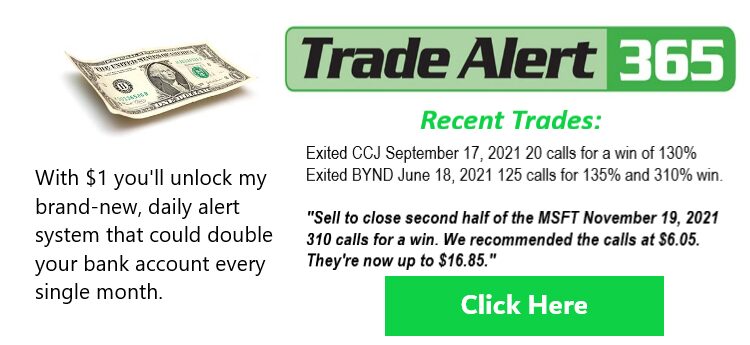 I see a couple things that hint this may be a move up to recent highs. First, it has moved above the 50 Day moving average after testing the 200. Now the candlestick from yesterday shows that it got slapped back from trying to make a big jump up and while it may have lost that battle, it ended the day up and is back to try and win the war.
Another interesting sign is the curve up on the MACD. This also supports a further move up. I am going to keep an eye on this to see how it plays out.
If you don't feel like spending all of your time scrolling through charts to find potential breakouts, give Ian Cooper's Trade Alert 365 a try. It is only $1 to try it and it has spotted some huge breakout trades. Get it here.
Keep learning and trade wisely,
John Boyer
Editor
Market Wealth Daily