We are in a unique time where many elements of the economy are doing well but inflation is climbing at a rate we haven't seen in decades. We have seen a powerful rotation as both institutional and retail traders adjust their portfolios to account for the changing climates that rising prices can create.
This leaves us with the challenge of how to trade this market. Let's look at the most telling indicators.
Volatility
The VIX is an indicator calculated by the CBOE based on futures contracts and a number of other factors. It is important to note that it is designed to show how volatile the market is expected to be in the relatively near future. Currently it is at off a 12 month high but is trending up. When you look at the channel it is in you can see that higher lows are consistent and we can expect it to keep going up. What is equally as important is the size of the channel. The range it is currently living in is greater than what we have seen in about a year. When volatility is volatile you can expect some big, sudden moves.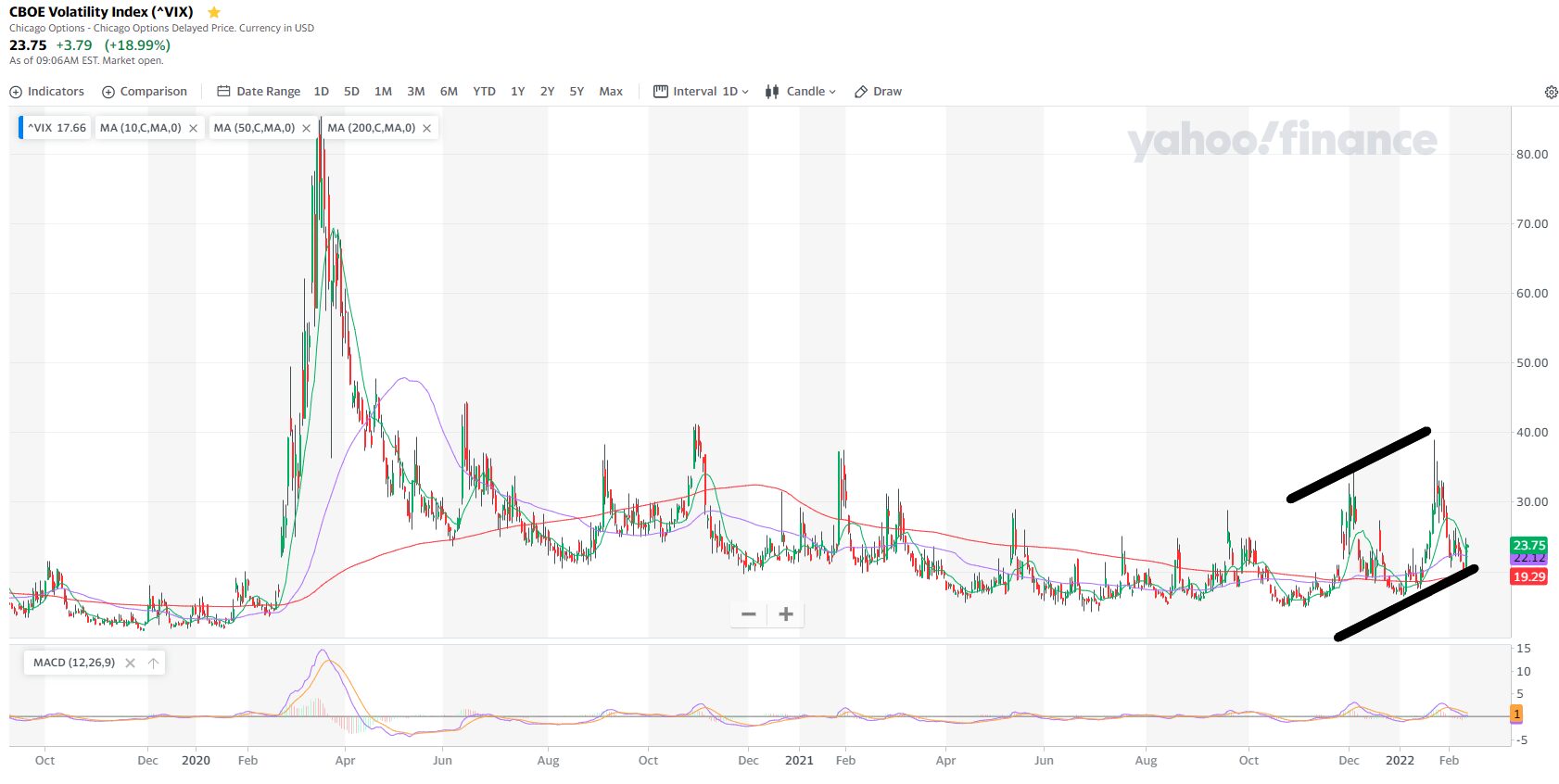 Momentum
We are also looking for confirmation of longer term momentum. We can see the S&P is recovering from the big drop we saw in January, but we are still seeing the greater momentum pushing downward. As is typical with market drops, the downward moves tend to be wilder than the long climbs of a rising market.

If we look at the recent moves we can see the S&P tightening into a range with resistance at the 50 Day Moving Average. This triangle pattern is a flag that is warning of an impending move,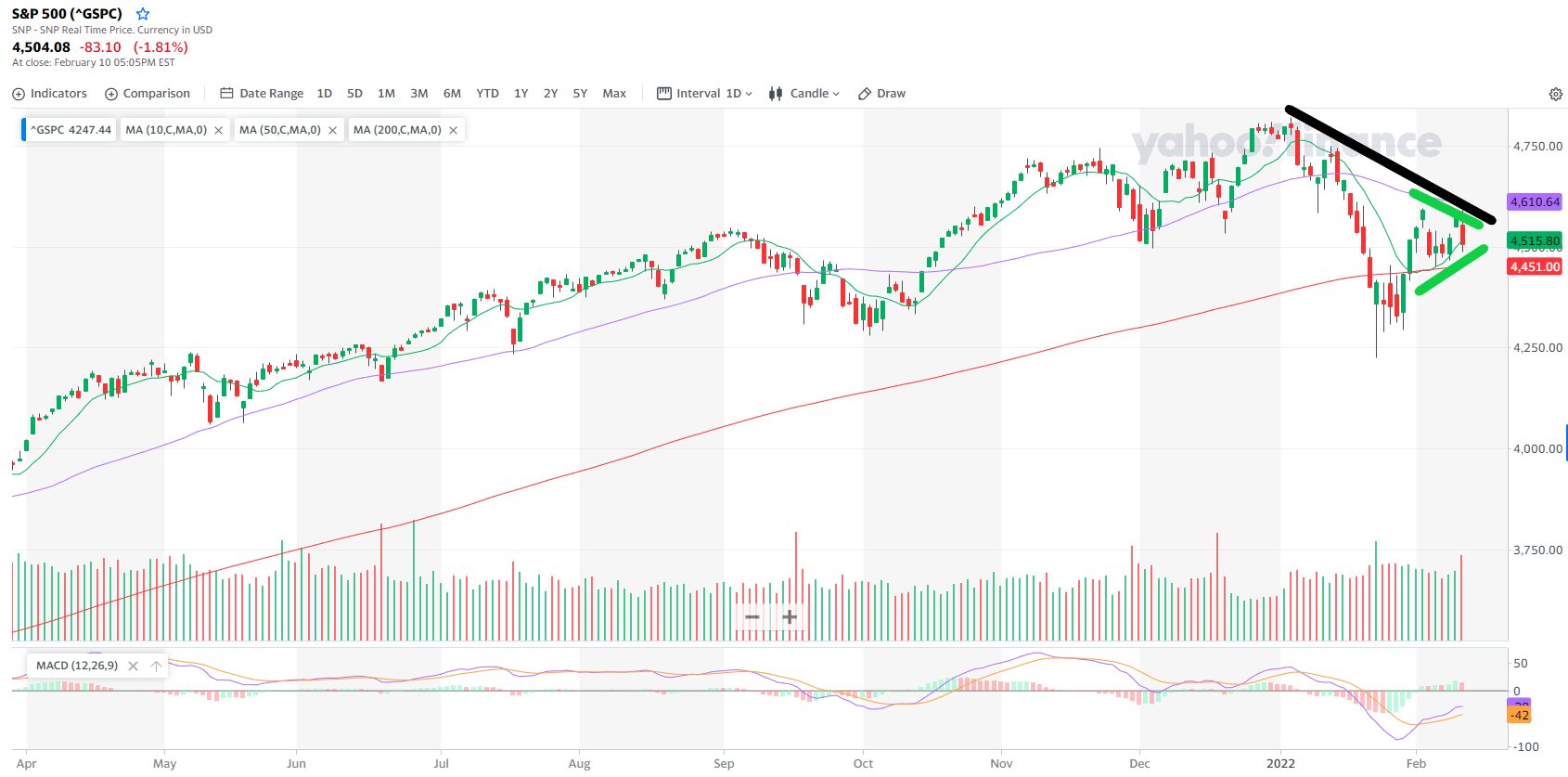 You can see the the downward trend indicated by the line in black. You also see the flag pattern setting up between the green lines. This type of consolidation is a waring that the bulls and bears are in a deadlock. As the energy to break out of that builds it sets up a big move.
This is a classic momentum set up and Joe Duffy has identified the most effective tools to trade this to your advantage and outlines them in his Little Black Book of Momentum Setups. If you haven't read this yet, you can get a free copy here. It is one of the most powerful, quick reads you can get your hands on for this current market.
Keep learning and trade wisely,
John Boyer
Editor
Market Wealth Daily