Flight cancelations are out of control and only seem to be getting worse. Higher prices and worse service? How long can it go on and which airline is going to solve the problem first?
The news is not good right now for air travel and there aren't a lot of signs it will get better. Take a look at the charts of these big players:
It is desperately searching for support but the negative press all air travel is getting could push it down even further.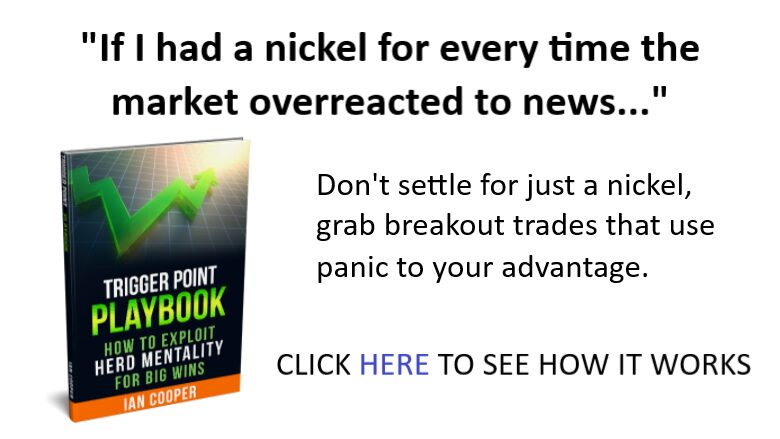 United is showing a very similar pattern. Surprising as it may seem they can still go lower.
This is a classic case of a stock getting kicked while it is down. They were already in a down trend and then the media jumped in to pour salt in the wound. The question is are they over sold and worth looking at or is this a falling knife? There is a slight pattern of support in both charts but the climate they are in doesn't show any signs of things getting better.
If you are looking for a trade that has been pushed to a excessively deep discount due to an overreaction in the media, check out Ian Cooper's Trigger Point Trade Alerts. He has created an approach that spotlights great trades created by the herd mentality and overreaction to media hype.
Check it out here.
Keep learning and trade wisely,
John Boyer
Editor
Market Wealth Daily