Interest rates are rising again, and it seems like a good time to figure out the residual effects of this so I can find a profit source.
My go-to is of course TLT, the ETF tracking 20-year+ bonds, but that's more of a signal than an entry point.  But it's important to check the charts and see what's going on, so let's start there:
As you can see, TLT continues to drift down toward recent lows after firming in March. Bond yields are no longer falling, and this is a good sign for investors in the US Dollar but a bad sign for things like Bitcoin, Gold, and Silver. When bond yields rise, there IS an alternative to the stock market. When bond yields fall toward 0% like they did through the whole Quantitative Easing process, people tend to buy into precious metals or dollar-alternatives. That's not the case anymore. Perhaps the only thing holding these assets up is concern about the debt ceiling, and while we can never rule out a default, it seems unlikely that the government would let that happen given historical precedence.
Let's look first at Bitcoin, here represented by the ETF BITO: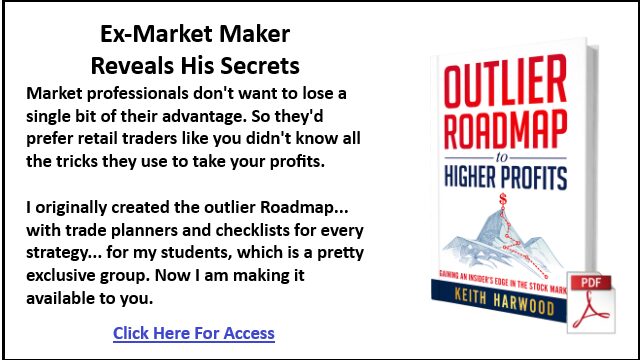 Bitcoin is testing the 100-Day Moving Average and holding for now, but it's clear we're not in a major bull market. Now, if the 100-Day Moving Average does hold, we could see a repeat of the March move where consolidation and a pullback were replaced with a nice rally. So, this isn't the spot that I want to make a bearish bet – it's too uncertain with investment flows.
Let's try Silver, represented here by the SLV ETF:
SLV has already dropped pretty aggressively.  I could see a move back to $20, so there's some leverage here still.  But let's just get to the point and look at GLD, the Gold ETF:
GLD hasn't had a major fall the way TLT, BITO, and SLV have. Rather, GLD continues to hold, and is getting very close to an inflection point. The lows of the last 2 months could trigger stop-loss orders that cause liquidation of long positions. That's a potential major market mover in the commodities space.
GLD looks like the winning place for me to place that bearish bet given the leverage, but I'm also looking at many of the gold miners given this recent move. These are names that are highly correlated to the movement in gold prices, so if gold does make the potential fall that I can see coming, they can also generate amazing returns. I'm looking ahead to my next Outlier Watch List to see if I can add a gold miner or two for subscribers to consider given the setup that's happening right now. And that's because if the market continues to let bond yields rise, I can find major options leverage for that move.
So please go to http://optionhotline.com to review how I traditionally apply technical signals, volatility analysis, and probability analysis to my options trades. As always, if you have any questions, never hesitate to reach out.
Keith Harwood
Keith@optionhotline.com