by Ian Cooper
Investors may want to keep an eye on the biotech boom.
For one, the sector is still one of the safest, most recession-proof investments around. Two, an aging population is demanding better treatment in an effort to live longer lives. Three, there's incredible new innovation in gene therapies, immune-oncology, precision medicine, machine-learning drug discovery, and treatments for unmet medical needs. All of which is attracting millions of investors into the red-hot biotech space.
With that, here are five ways to invest in the biotech story.
SPDR S&P Biotech ETF (XBI)
One of the best ways to diversify at less cost is with a biotech ETF, such as the SPDR S&P Biotech ETF (XBI). With an expense ratio of 0.35%, the ETF offers exposure to the S&P Biotechnology Select Industry Index. Some of its top holdings include Biogen, Veracyte, Moderna, Gilead Sciences, Amgen, and VIr Biotechnology to name a few.
Other top biotech ETFs include the IBB ETF, which holds dozens of stocks, including Amgen, Vertex, Gilead Sciences, Illumina, Regeneron, and Biogen to name a few. The IBB, which has an expense ratio of 0.44%, last trade around $133. Or, look at the Ultra NASDAQ Biotechnology ETF (BIB). With an expense ratio of 0.95%, this $59 ETF holds stocks such as Codiak Biosciences, Tonix Pharmaceuticals, Molecular Templates, and Applied Therapeutics.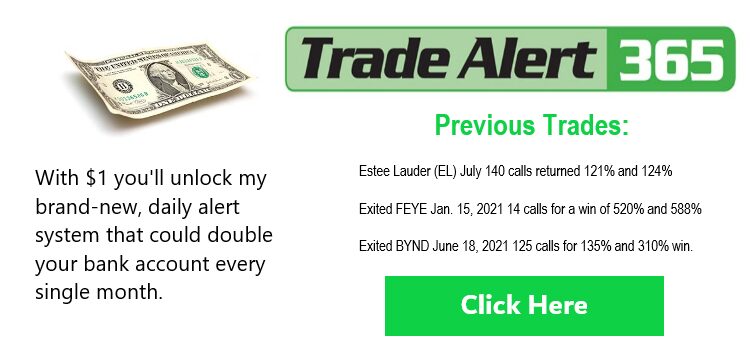 Axsome Therapeutics Inc. (AXSM)
Axsome Therapeutics, Inc. is a biopharmaceutical company developing and delivering novel therapies for central nervous system (CNS) conditions that have limited treatment options. Through development of therapeutic options with novel mechanisms of action, we are transforming the approach to treating CNS conditions.
Most recently, AXSM was up on positive results from its Phase 3 trials for Alzheimer's Disease candidate AXS-05. Not only does this treatment have Breakthrough status from the US FDA, it met it primary and key secondary endpoints in delaying relapse times, and preventing relapse of agitation in patients.
In addition, the stock has been running on US FDA approval for its Auvelity treatment for major depressive disorder. Approval of the drug could add further momentum to the stock. With that approval, Cantor Fitzgerald analyst Charles Duncan raised the firm's price target on Axsome Therapeutics to $96 from $88 with an Overweight rating.
Krystal Biotech (KRYS)
With a focus on skin diseases, the genome editing company submitted B-VEC back in June. It's a potential treatment for dystrophic epidermolysis bullosa (DEB), a rare disease that can leave a person's skin fragile and susceptible to blisters.
"DEB is a rare and severe disease that affects the skin and mucosal tissues. It is caused by one or more mutations in a gene called COL7A1, which is responsible for the production of the protein type VII collagen (COL7) that forms anchoring fibrils that bind the dermis (inner layer of the skin) to the epidermis (outer layer of the skin)," as noted on the company's site.
At the moment, the US FDA has a PDUFA goal date of Feb. 17, 2023. If approved, the KRYS treatment could help meet an unmet medical need for thousands of people.