The market isn't giving a lot of clear signals to the upside, but there are actually a handful of names that seem interestingly bullish in spite of the market's overall bearish behavior.
Part of what intrigues me about these setups is the general market action that is showing an oversold status. This doesn't mean the market needs to rally, but often times means that some of the larger market participants will start to look for bullish entries. The liquidation of the past few weeks has given many money managers a stockpile of cash that now needs to be deployed back to the market in order to meet their investment guidelines.
To see some of this, let's start with QQQ, the NASDAQ 100 ETF that I follow:
With an RSI approaching 30, it seems clear that while the selling pressure may not be complete, we've certainly seen some major selling.  While I don't want to sell tech today, it doesn't mean I want to buy, either.  Rather, I want to find a sector that's still strong and relatively uncorrelated.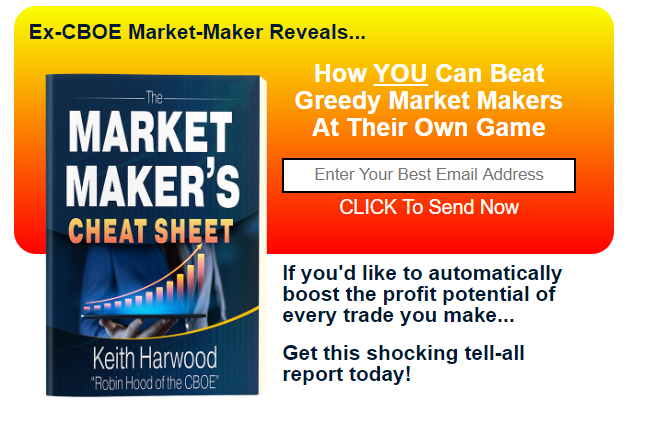 So, I'll look at XLV, which is a healthcare ETF:
As you can see, it had strong earnings, is holding above all key moving averages, and looks ready to break out to a new high. This has everything I need for a bull entry, and because earnings are behind us, the options are priced relatively cheaply. This is the kind of setup that I often like for a new potential move – near an inflection point, low implied volatility, and if the market recovers and drags it up, the algorithmic buyers would be generally interested as their systems trigger buy programs!
If you're looking for new ideas, my outlier watch list can provide them for you. Please make sure to sign up now for trading ideas that can show you how a professional trader evaluates the markets to find opportunities in any trading environment.
And please, go to http://optionhotline.com to review how I traditionally apply technical signals, volatility analysis, and probability analysis to my options trades. As always, if you have any questions, never hesitate to reach out.
Keith Harwood
Keith@optionhotline.com