With the ongoing crisis in Afghanistan we are keeping an eye on oil. The situation is extremely fragile and conflict in the region creates a very ripe environment for a rise in oil prices. Also, add on top of that the impact of hurricane IDA on New Orleans and we increase the likelihood of higher prices.
Lets take a look at the chart of OIH, a popular oil ETF:
(scroll down for the chart)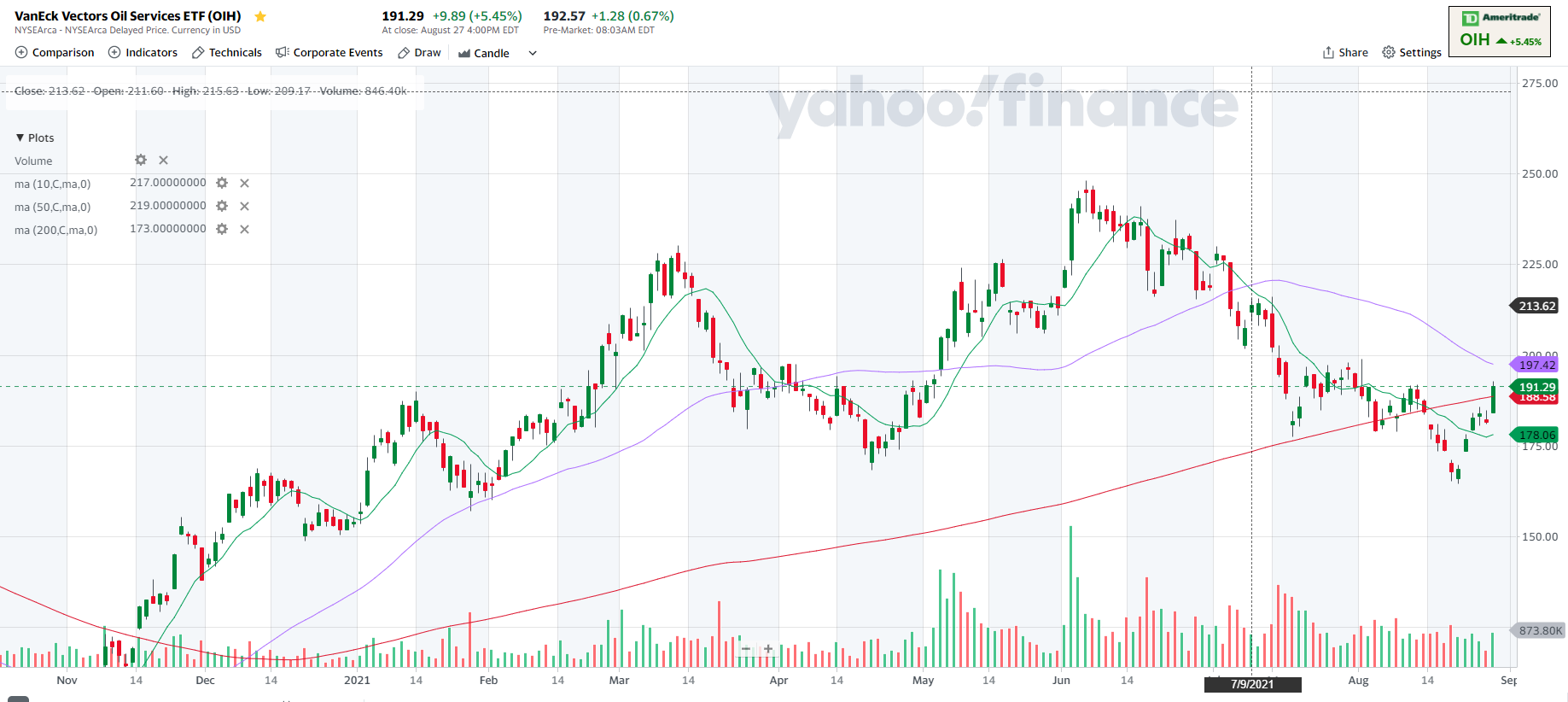 It is showing some strong momentum to the upside and has room for a solid run up to the 230 range. The close above the 10 is always an early sign to pay attention, but then as we look and see that is is also crossing the 200 day moving average, it shows that this is a very likely reversal playing out.
It is a great trade to consider and a textbook example of how momentum can help spot these big moves early and give you the chance to get in. Joe Duffy walks though some of the most lucrative momentum set ups in his book Little Black Book of Momentum Set Ups. Its an easy quick read that offers a lot of account boosting bang for the buck. Grab a copy for free here.
Keep learning and trade wisely,
John Boyer
Editor
Market Wealth Daily
PS-As I dug into OIH I spotted a Sept 17th call with a 196 strike at 1.29. This could be a great potential quick grab if this reversal stays strong. Check back and we'll keep an eye on this.