Have you heard the phrase "dead cat bounce" before?
The saying comes from a comment some trader made that when dropped from a tall building even a dead cat will bounce, but that doesn't mean its alive. With all respect to deceased felines, I would expect that is what we are going to see today.
Some experts are even recommending it is time to start buying but that may be a bit premature. We have pointed this out in the past that we aren't necessarily being dropped from a tall building, as was the case in 2020, but more like falling down steep stairs and slamming our head on each one.
Take a look at the S&P: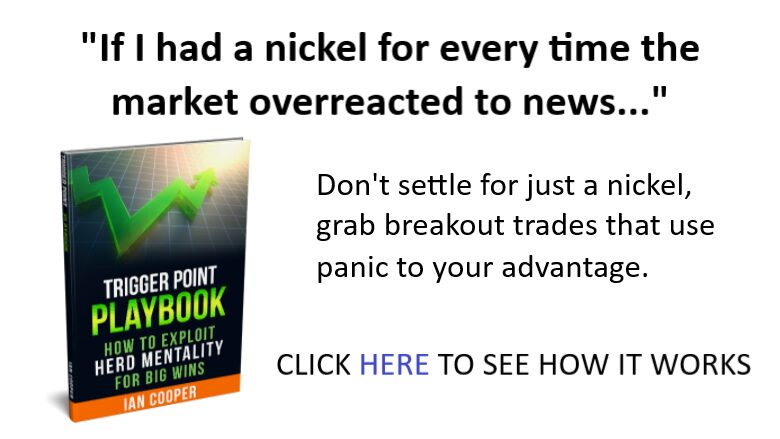 The green circles are all bounces as the markets have continued to drop. But as we pointed out in a recent article (read it here) don't let that fool you. The long term trend is still down. We keep looking for a confirmation of the bottom. The next sign we will be watching to confirm the bottom will be a move above the 10 day moving average. If that gets confirmed by a curl up in the MACD and it crosses, then we will watch for the move above the 50. We saw all of these in March but the stronger the trend, the harder it will be to reverse it.
Be prepared to hear all kinds of news about a bottom, how far can we drop, now is the time to buy, but always confirm the trend before you act. In fact, Ian Cooper does a great job of showing how to not only filter out the media noise but use it to your advantage. Be sure to check out his Trigger Point Trade Alerts here.
Keep learning and trade wisely,
John Boyer
Editor
Market Wealth Daily
PS–The article we shared on last Friday spotted a move that ended up doubling. If you want to see how it played out click here.