From Ian Cooper, Author Trigger Point Trade Alerts
Fear is running rampant.
Thanks to a potential major default in China, an upcoming Federal Reserve meeting, the virus, and fears of a slowing economy, the Dow has fallen more than 1,300 points in just days.
According to The Wall Street Journal:
"The retreat came amid concerns over property developer China Evergrande Group. Market participants increasingly believe that Beijing will let Evergrande fail and inflict losses on its shareholders and bondholders. The company's debt burden is the biggest for any publicly traded real-estate management or development company in the world."
However, the pullback has become overkill, and could lead to a near-term bounce.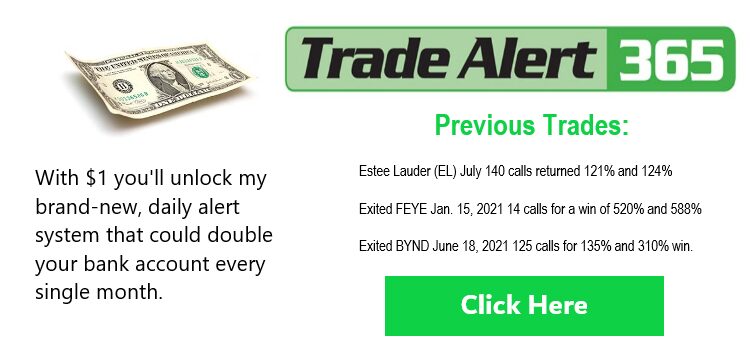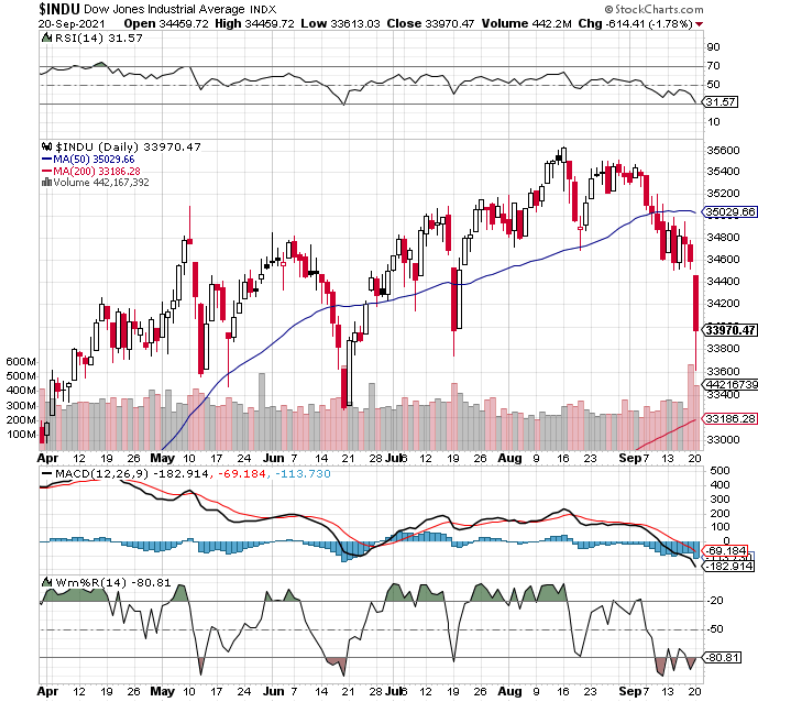 Not only is the Dow now sitting at double bottom support, RSI, MACD, and Williams' %R have become excessively oversold. The last two times these indicators aligned this deep in oversold territory, the Dow exploded from 33,272 in June 2021, and from 26,144 in November 2020.
While we'll need to wait and see what happens next, the Dow is clearly oversold.
Even Fundstrat's managing partner, Tom Lee says:
"People are talking about Evergrande and the spill-over being like Lehman [but] I'm in the camp that this is going to prove to be a really good buying opportunity," said Lee, as quoted by Business Insider. "We're at a moment where everyone's only seeing darkness and downside and usually that's when you want to be adding risk."
In short, buy fear, sell greed, as also highlighted by Warren Buffett.
Ian Cooper
PS-Be sure to check out the Chart of the Week here: https://www.tradewinsdaily.com/category/chart-of-the-week/