From Ian Cooper, Author Trigger Point Trade Alerts
President Biden just unveiled his $1.75 trillion economic plan.
At the moment, the plan includes $555 billion in investments and would cut greenhouse emissions by up to 50%. It may also provide tax credits to Americans who buy electric vehicles.
According to CNN, "The plan includes clean energy tax credits for Americans installing rooftop solar panels, an electric vehicle tax credit, tax credits for clean energy production and would create a civilian climate corp. White House officials say the framework Biden is set to lay out will put the US track to Biden's Paris Agreement goal: a 50-52% reduction in greenhouse gas emissions below 2005 levels by the end of the decade."
That plan is already boosting solar stocks, like First Solar (FSLR).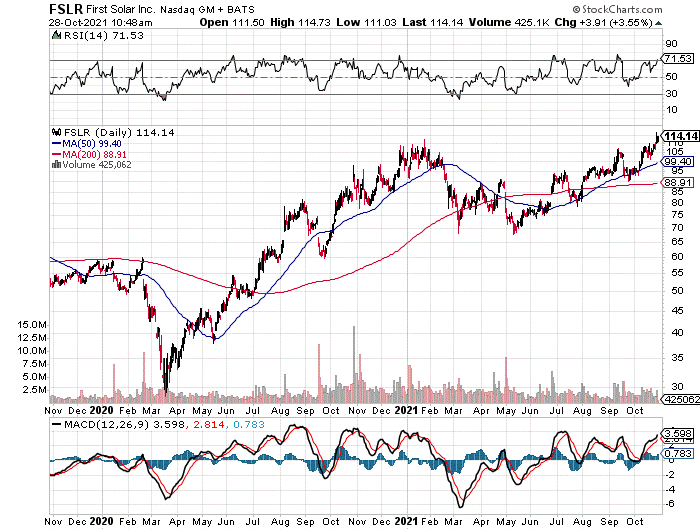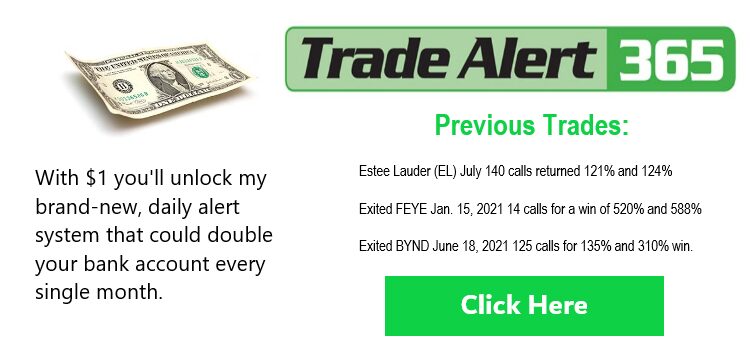 At the moment, FSLR is up another $3.44 a share to $114.02.  From here, it could see $120 – not only on the Biden proposal, but on the global shift to green energy.  Helping, Barclays just raised its target price on FSLR to $108 from $90 a share over the last few days.
Ian Cooper