DC held true to form and couldn't agree on how to invest in much needed infrastructure. At the 11th hour the senate chose not to vote as the majority lost confidence in their ability to get the deal passed. As tempting as it may be to dive into the political rabbit hole, you are reading this because you want to know how to trade this news.
As is the case more often than we'd like to admit, it doesn't make much difference in the big picture. The big plays related to this gridlock make sense with or without it. Let's look at three ETFs that make it easy to grab all the potential winners in one swoop.
Global X U.S. Infrastructure Development ETF (PAVE)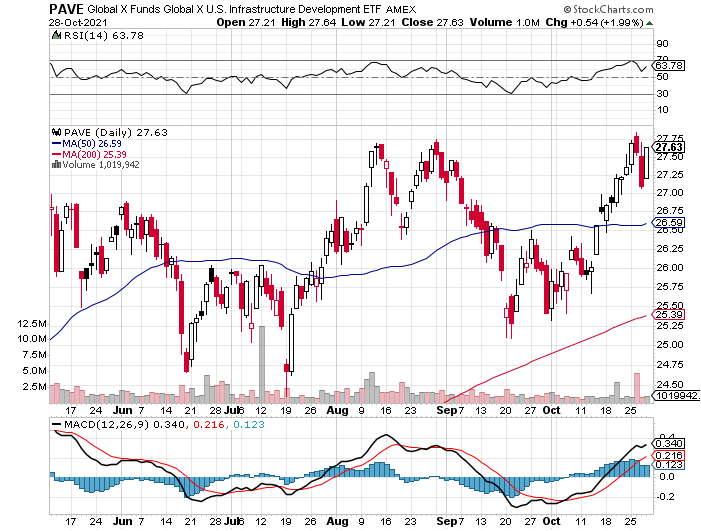 This is literally an ETF built to benefit from investment in infrastructure. The recent dip threatened the upward trend, but the excitement of the bill possibly getting through put it back on track. Regardless of when it happens we will need to invest in the companies to improve infrastructure which creates an ideal environment for this ETF to continue climbing.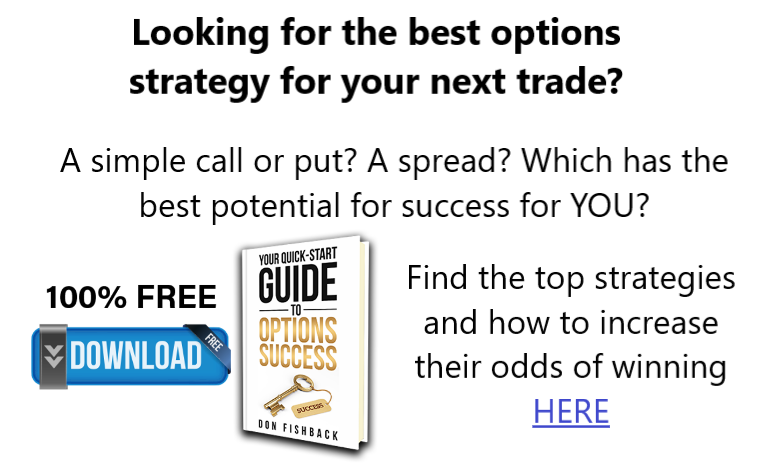 Invesco Solar ETF (TAN)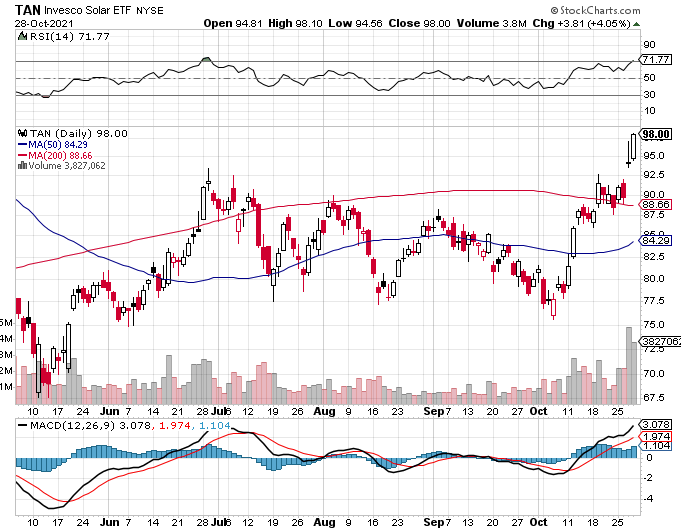 We have looked at TAN in the past and it is on a tear. It is heading into overbought territory so we will watch for a correction and grab this one on a dip. The broad acceptance of solar, threats the the traditional power grid by severe weather make this a pretty smart choice.
VanEck Vectors Oil Services ETF (OIH)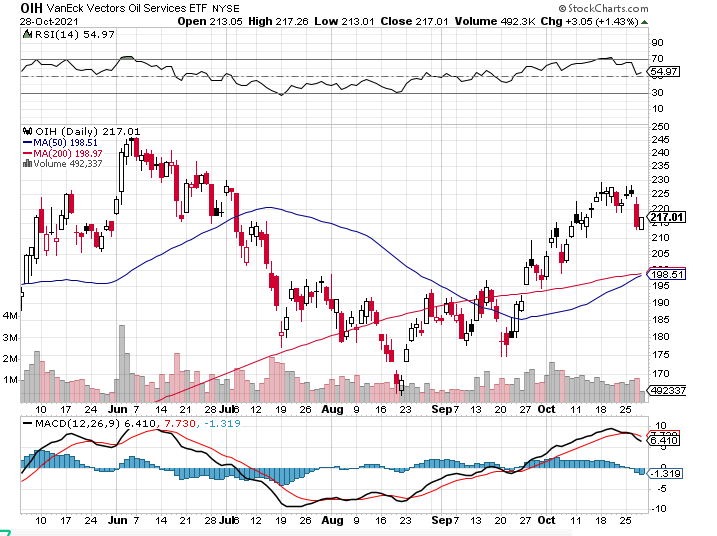 We have also looked at OIH in the past as well. All of the machines needed to execute this rebuilding are not yet powered by electricity. Overlay that with the current uptrend in oil prices and the group of stocks in this ETF have a bit of a tailwind. It is just dipping into oversold territory making it even more attractive.
How to Trade These ETFs
These all have potential but by using smart options strategies you can boost the potential return and dial in the amount of risk that fits your trading style. If you are looking for a guide to not only finding that options strategy that fits your plan but also has the greatest probability of making a profit in the current market, definitely grab Don Fishback's Your Quick Start Guide To Options Success. It is one of the best quick reads that gets you right to the important information. You can grab a free copy here.
Keep learning and trade wisely,
John Boyer
Editor
Market Wealth Daily
PS–Check out the new Chart of the Week here: