From Ian Cooper, Author, Trigger Point Trade Alerts
The electric vehicle boom is accelerating faster than anyone thought.
As a result, according to Resource World, "It is anticipated demand for vehicle battery metal will increase sharply over the next several years as automakers abandon internal combustion engines for EVs," according to Resource World.
That includes the most essential battery metal lithium.
Unfortunately, there's a problem.
We don't have enough supply, according to the International Energy Agency.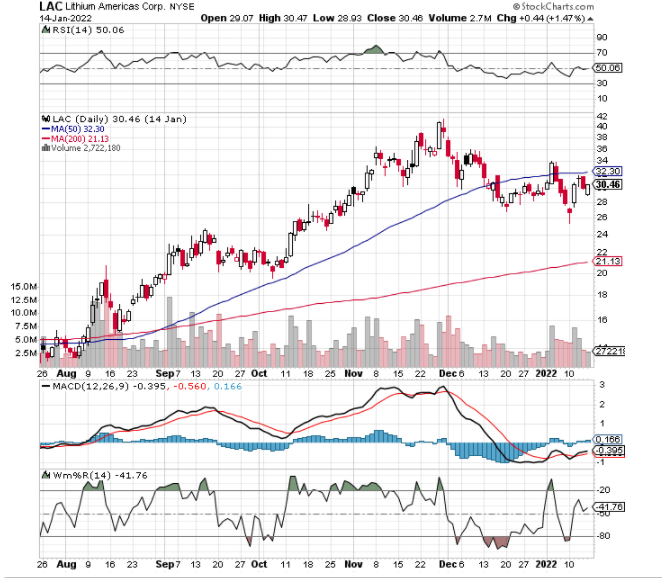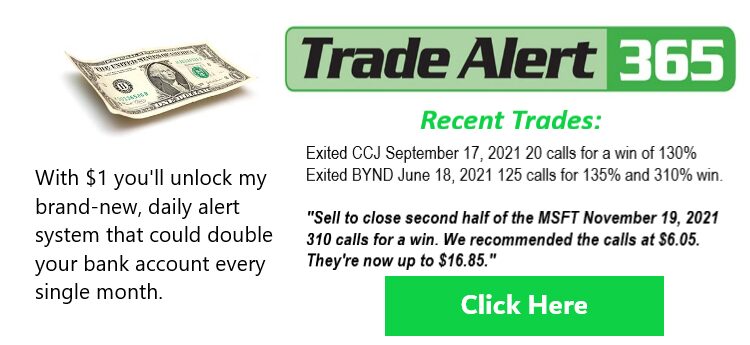 "The supply of critical minerals crucial for technologies such as wind turbines and electric vehicles will have to be ramped up over the next decades if the planet's climate targets are to be met. At least 30 times as much lithium, nickel and other key minerals may be required by the electric car industry by 2040 to meet global climate targets."
However, that's where a company like Lithium Americas (LAC) comes into play.
At the moment, construction activities at its Caucharí-Olaroz remain on track to achieve first production by mid-2022 on the initial 40,000 tonnes per annum operation.
In addition, Lithium Americas just agreed to acquire Millennial Lithium.
"This transaction is a rare opportunity to add a complementary lithium brine project and leverage our expertise developing Caucharí-Olaroz as the largest new lithium carbonate operation to come online in over 20 years," said Jonathan Evans, President and CEO of Lithium Americas, as quoted in a company press release.
Also, at its Thacker Pass location, "Early-works construction expected to commence in H1 2022, includes site access, site preparation, water line and additional infrastructure to condense and de-risk the overall construction schedule," as noted in a company press release.