Markets were mixed and pretty flat yesterday and look to have some lift today. Traders are trying to figure out how to create positions with all of the information they are processing on interest rates and inflation and the indecision is clear when you look at the charts.
In unclear markets like we are seeing drilling down on the stocks that are working and are less effected by these challenges is the key to spotting winners.
Ian Cooper walked us through a few trades he is looking at and highlighted a very interesting clean energy play that has the opportunity for an explosive upside move.
Take a look at the video below and check out what he spotted as well as a couple other plays.
(scroll down for the video)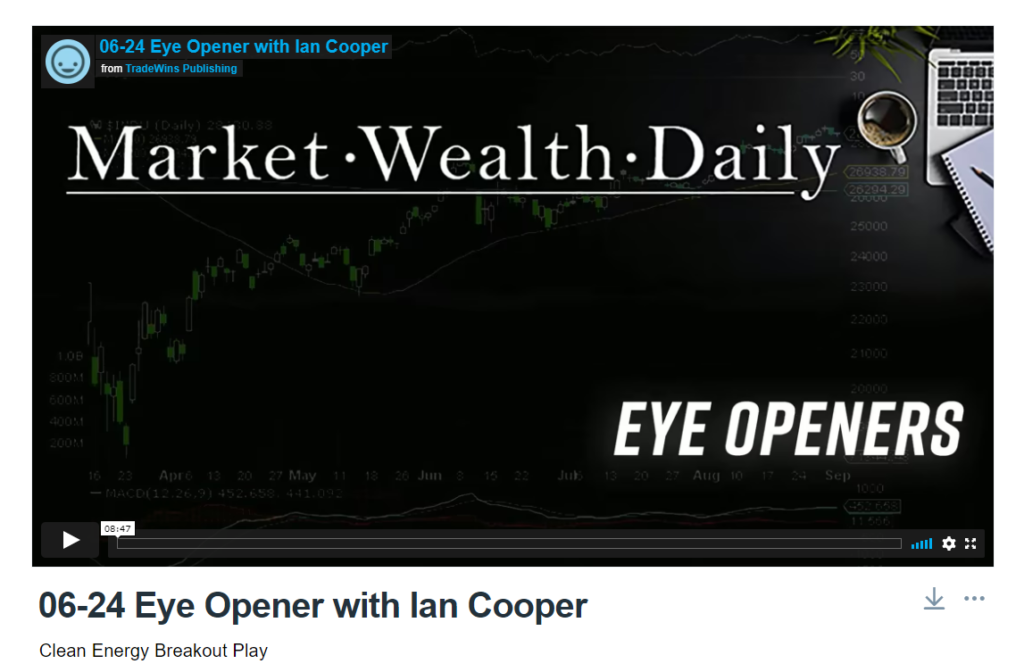 Scroll down to see the charts mentioned in the video.
The tools Ian uses spot these trades are outlined clearly in his Trigger Point Trade Alerts book which you can access here. It is a good resource to have on your desktop to reach for when you want to get an idea or confirm your next trade. 
Keep learning and trade wisely,
John Boyer
Editor
Market Wealth Daily