From Keith Harwood, OptionHotline.com
Finding new themes early in the year is crucial to an investing plan.  We all saw the end-of-the-year flows, and we've discussed ad nauseum that the dogs of the DOW is often an investing theme early in the new year.  But, what have we seen this year that can trigger a potential new theme with explosive returns?
First and foremost, I like to look at the VIX to see what the overall market is telling me: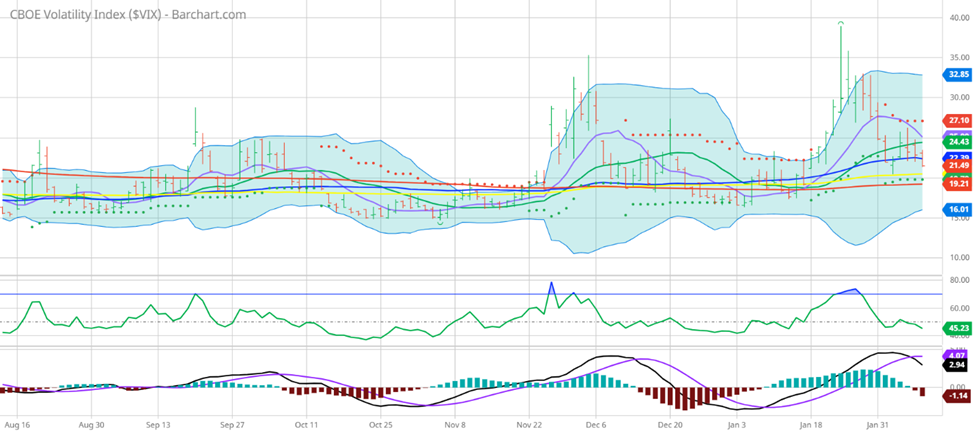 Given this level in the VIX, it's not a "buy everything market", but it's also not a "sell everything" market.  We know that there will be winners and losers in 2022, and one of the central themes already being discussed is the return of interest rate hikes by the FOMC.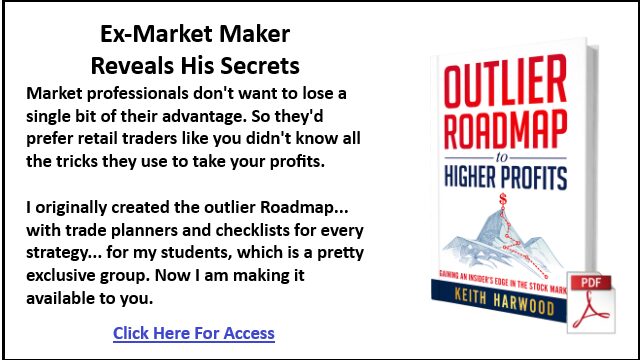 One could argue that this is already priced into the market, but one could also argue that this new trend where interest rates are non-zero (or close to it) is just getting started. When I start hearing about the potential for 6 rate hikes this year, I tend to think that the market is still trying to digest the information.
That's why my first move is to look at TLT, the ETF representing 20+-year bond prices (so when it goes down, it implies bond yields/interest rates will go higher):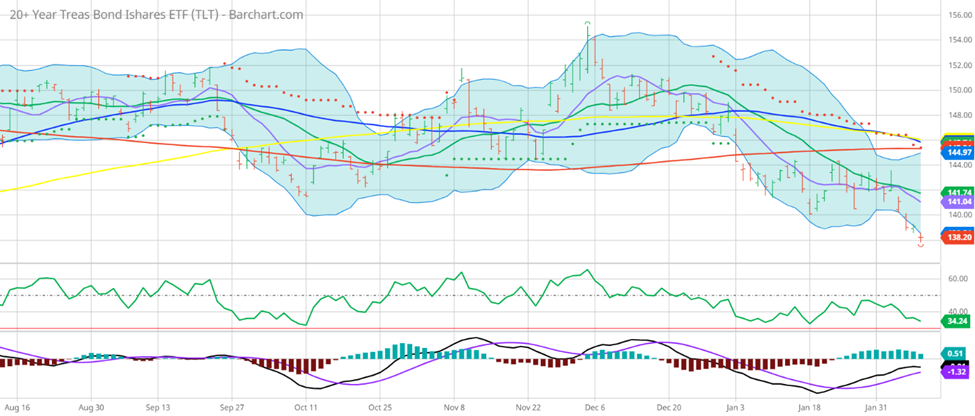 From this, I'm thinking the bond break is getting started, but may JUST be getting started. Inflation is high, the economy seems to be doing fairly well, and maybe it's time that we finally reduce the emergency low interest rates put in place during the financial crisis in 2008-2009. It's been 13 years. Perhaps the emergency of the financial crisis is over.
And speaking of financials, when interest rates rise, financial companies tend to perform better!  The spread on interest-bearing products tends to widen as interest rates rise, allowing financial institutions to make more money.  So we turn to the sector that's been better than any (on a volatility-adjusted basis) over the last 2 weeks, financials: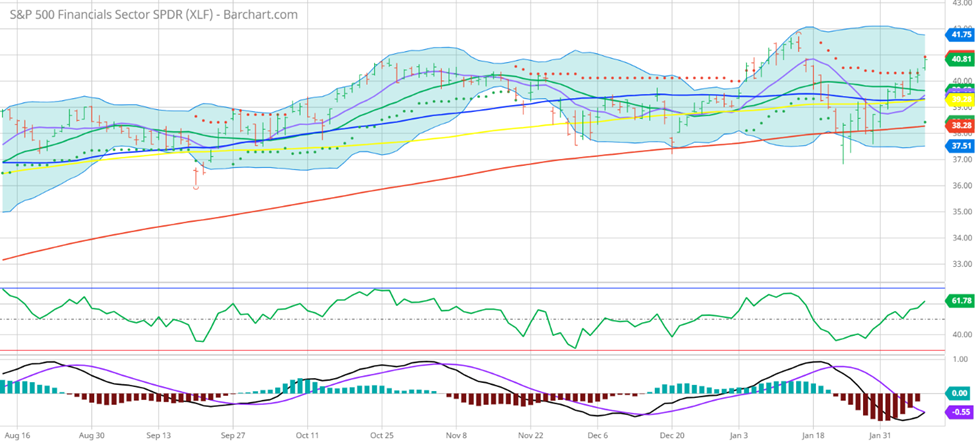 Given what I'm seeing here, I think this could be a theme all year long. There will be dips. There will be rips. And timing that entry is crucial, but this is a sector that I want to look at after its under-performance for more than a decade. Now may finally be the time for financials to shine. And if I can leverage that trend with options, I can hit a home run.
So, please go to https://optionhotline.com to review how I traditionally apply technical signals and probability analysis to my options trades. As always, if you have any questions, never hesitate to reach out.
Keith Harwood
Keith@optionhotline.com