Signs of caution are increasing and we can see skepticism as markets look to start the week backing off their highs. Global unrest and the looming challenge of rising COVID cases are threatening to force a correction.
In his book "The Little Black Book of Momentum Setups", Joe Duffy explains that trends don't give up without a fight. That means new highs don't always signal an imminent reversal. The momentum that pushed the price higher than it had been recently, or in the case of the S&P, higher than it had ever been before, has the power to keep it going up.
If we do see a pullback this week, it could be a Sign Post setting up. These are the conditions for a highly effective trade that has proven to have statistically high potential for profit.
Here is the chart of the S&P through last week:
(Scroll down for the chart)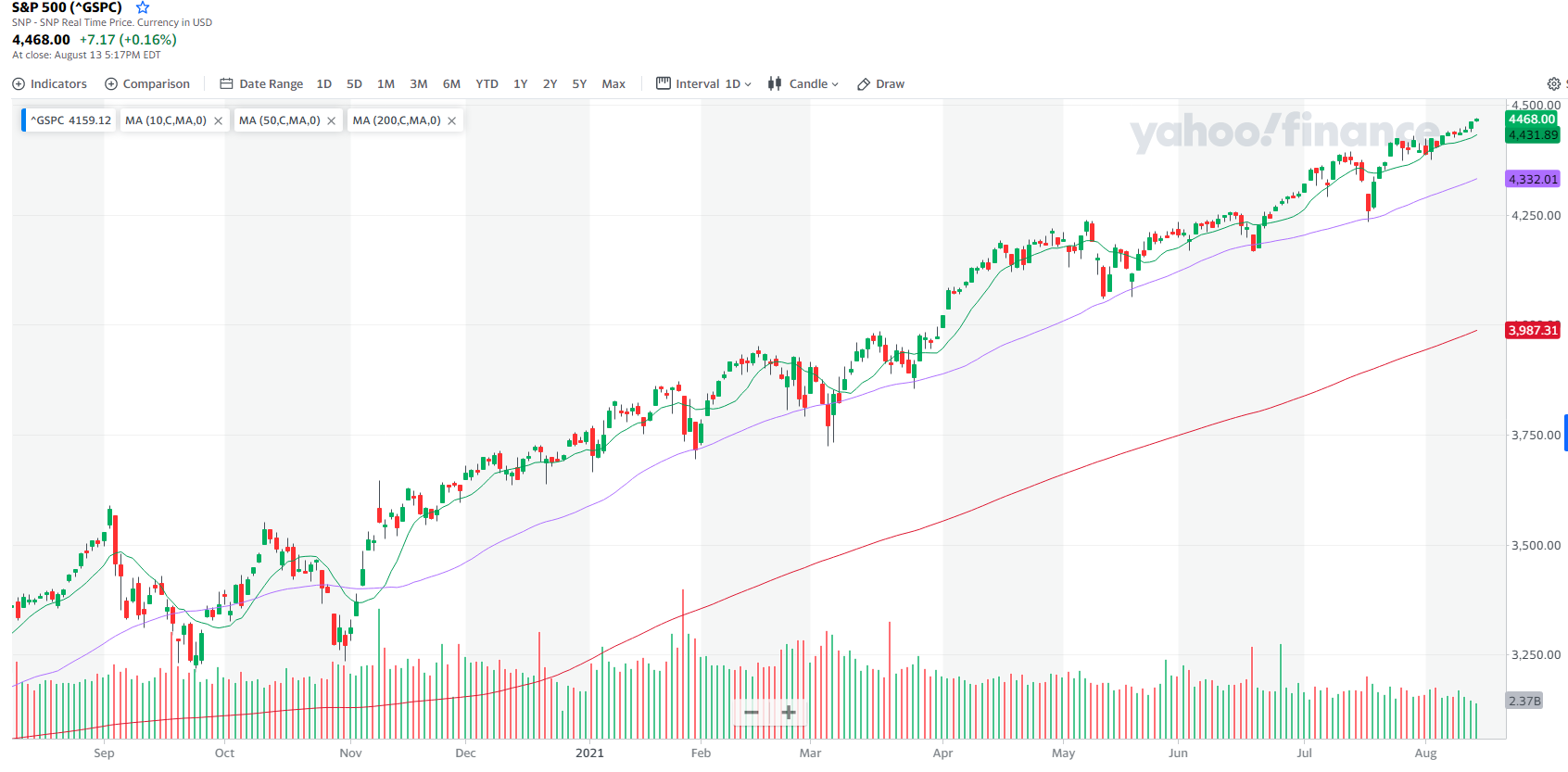 We can see a solid trend upward, following the 10 day moving average. If we see that trend dip below the 10 day, it could be creating a sign post opportunity. The beauty of this momentum set up is that it shrinks the risk and provides repeatable opportunities to grab some income from this type of market.
Grab Joe's book and take a look at how the Sign Post works and how you can put it to work on your trades.
Keep learning and trade wisely,
John Boyer
Editor
Market Wealth Daily