From Keith Harwood, OptionHotline.com
I want to address an asset class that I've never discussed in these newsletters. The reason is simple – not everyone is really that interested, and frankly, a lot of people haven't been able to trade it without opening up a new account, at least not until recently.
I'm talking about cryptocurrencies. In particular, I'm talking about the largest of the cryptocurrencies: Bitcoin. Bitcoin has been a very big topic in finance and the financial markets for the last few years as many have called it a useless bubble while others consider it the future of financial transactions. As a decentralized currency, it is not controlled by a federal government. It simply exists.
And each new coin that is created is done so using the computing power of the masses, so there is a cost to add a new coin to the blockchain – an un-editable digital ledger of transactions. That means there's no going back and changing the facts to make them look like "different facts", which is why a lot of people really like the blockchain concept, and thus, Bitcoin.
Anyway, the reason I want to talk about Bitcoin today is that a lot of people are looking at it as a hedge for inflation.  And if you've filled up your gas tank in the last few weeks, you can see that we certainly have inflation.  But Bitcoin seems to be lagging relative to where it was to start the year given the inflation we're seeing. Let's take a look at BTC/USD: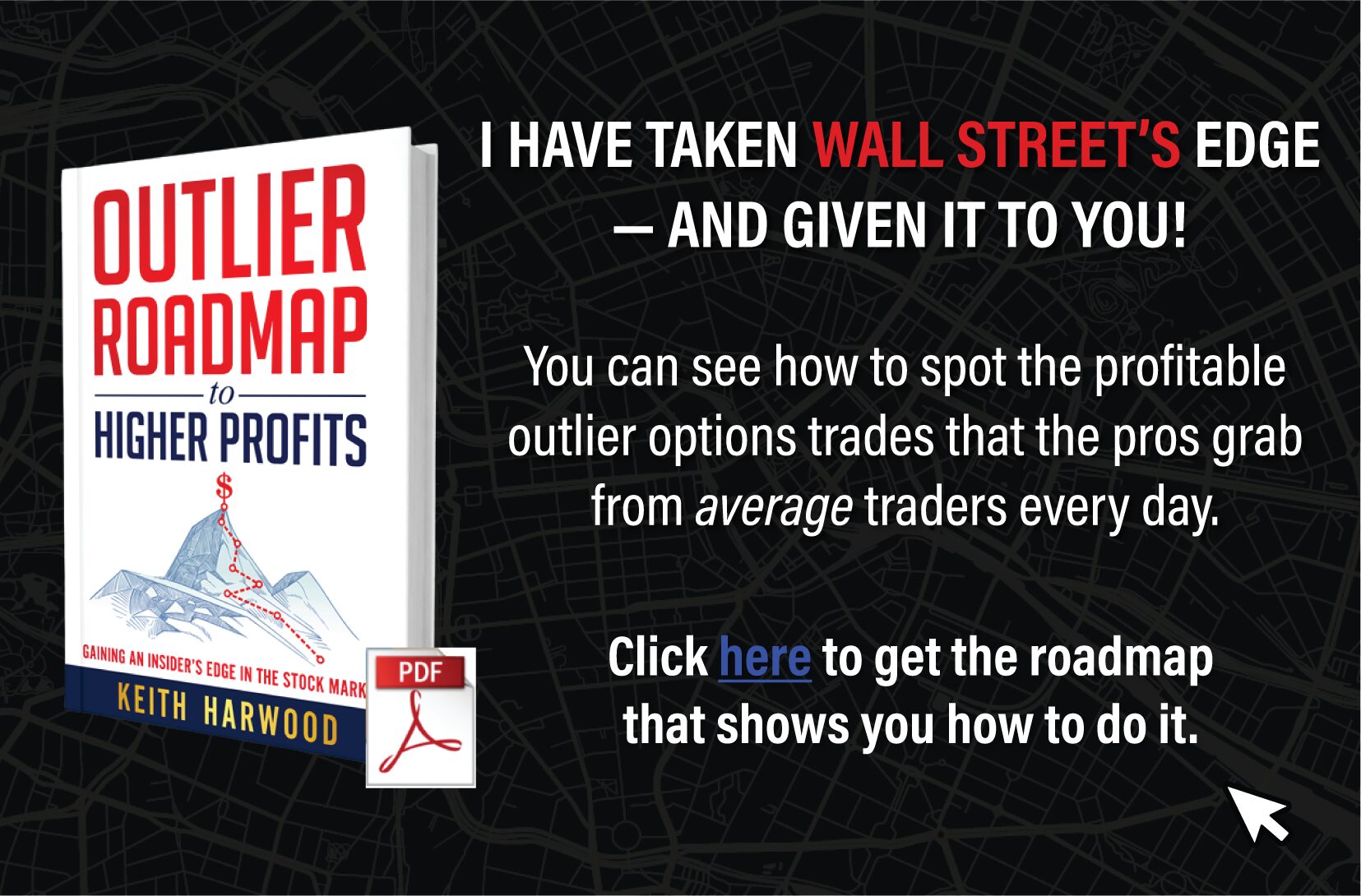 Since the start of the year, it's up a miniscule 2.8%. If you've been following Bitcoin for long, you know that that's not much of a move. But what's more, just Monday, it closed above both the 200-Day and 100-Day Moving Averages (200-Day in red and 100-Day in yellow) for the first time in 2022. That's big.
But, none of this matters if you don't have a cryptocurrency trading account, right?  Wrong.  Everyone with a securities account now has access to not only Bitcoin, but also options on Bitcoin thanks to the ETF BITO, which started trading in October of 2021:
Now do you see why I'm excited about Bitcoin for this week's commentary? Can you see the potential upside back to prior highs as people look to hedge inflation? Can you see it breaking out above the long-term moving averages and showing a bull trend? Are you aware of how to use options leverage that can help turn a very good gain into a potential incredible gain? It all lines up, and with options markets increasing in liquidity every day, and currently priced very fairly if not cheaply in BITO, I'm looking for an opportunity to leverage this next leg higher.
So, please go to https://optionhotline.com to review how I traditionally apply technical signals and probability analysis to my options trades. As always, if you have any questions, never hesitate to reach out.
Keith Harwood
Keith@optionhotline.com