Actually there are two indicators that are flashing red and screaming loudly what we might expect next. First is the plummet in tech stocks. Traditionally this sector has led rotation and been an alert of what to expect in the broader market. The drop in the QQQ (the ETF that tracks the NASDAQ) over the last two days has been sharp.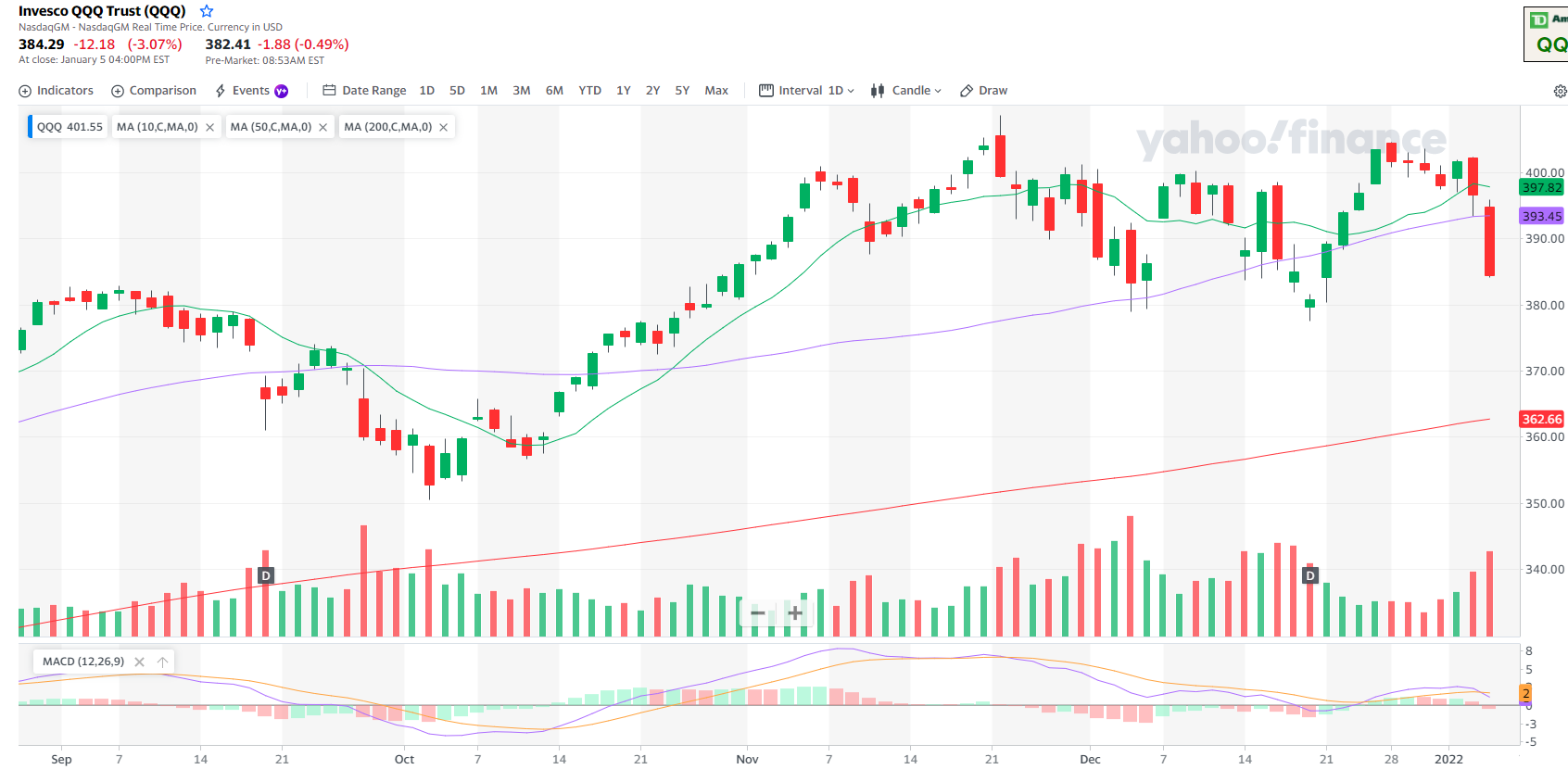 In fact, we can see that it pierced the 50 Day Moving Average with force. We can also see on the MACD at the bottom that we are not into oversold territory which indicates there is more room for this move to play out. We may see a day or two where we get a small bounce, but we will be looking for a move above the 10 day to signal this drop is done.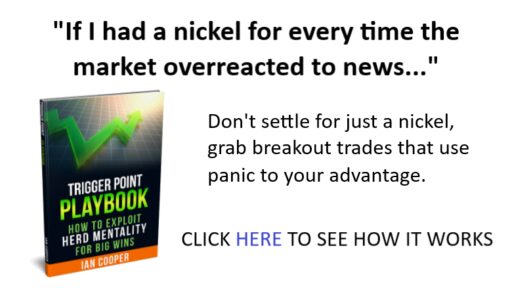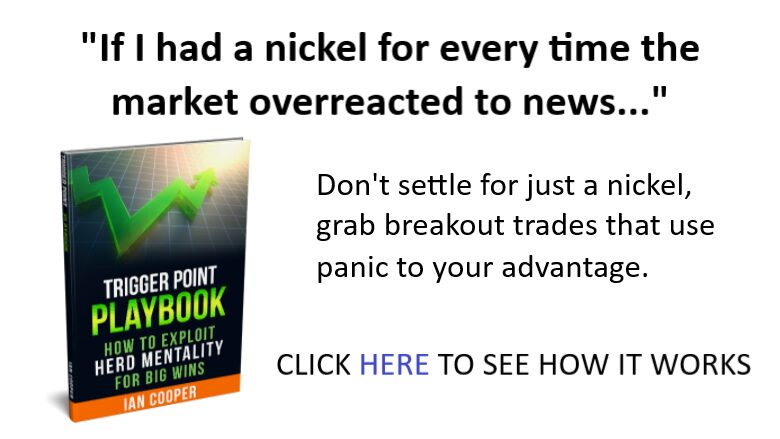 The second indicator that flashed red yesterday and is a common sign that the broader market is going to move down was the spike in the VIX, and indicator the shows how volatile traders expect the market to be in the near future.
It jumped above 20 and broke through the 10, 50 and 200 day moving averages. Historically, the VIX moves up quicker when the market is volatile to the down side.
We have mentioned it before, but inverse ETFs like SQQQ, SDOW, and SPXU are useful tools to consider during a down trend. We also have seen the impact of big news events exaggerate these drops in the past. If you want to get emails that show you how herd mentality is pushing the markets and how to exploit it for big gains, check out Ian Cooper's Trigger Point Trade Alerts.
Keep learning and trade wisely,
John Boyer
Editor
Market Wealth Daily