From Keith Harwood, OptionHotline.com
Is it happening again? Is the Reddit trade going to dominate the markets for a 4th time?
When GME popped onto the scene last January, markets went crazy. Traders and investors looked for similarly leveraged setups, and while a handful worked, many also did not.
Then there was the second move that we saw with GME rallying from about $45 to about $350 from February 23rd to March 10th. And then, in June, the trade seemed to be coming through again, with GME rallying nearly 100% from May 24th until June 8th.
These types of moves seem to be getting smaller each time than the move from $17.25 on January 4th to the high of $428 on January 28th, but the key here is the amount of time these moves tend to last. And if today is the start, then we have just a couple of weeks to try to capitalize on GME or another trade that historically trades along with GME.
So, let's look at the chart of GME for the last 9 months and see what we can figure out from yesterday's $45+ move: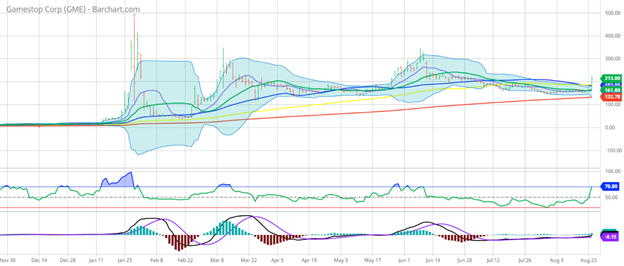 Given the historical moves, I wouldn't necessarily bet on much more than another $100. That's a lot of movement in this stock, obviously, but the markets are already trying to price that in as much as they can, with the straddle for September 17th trading around $65, and thus the upside to buying options in GME seems fairly limited.
So where do we find the leverage?  Is it in AMC?  Is it in NOK?  Is it in BBBY?  The list goes on and on for the Reddit trades.  For me, I decided to try out ATOS.  And there are 2 reasons.  ATOS is a small biotech company, and small biotech companies got a very nice boost with Monday's takeover announcement of Trillium Therapeutics (TRIL) by Pfizer, and you can see why this got people excited when you look at the price action for Trillium and the premium paid:
(chart below)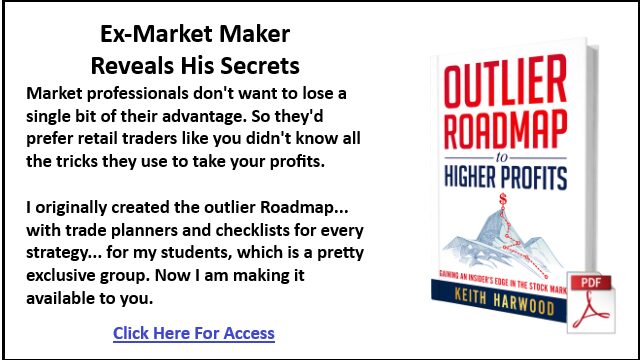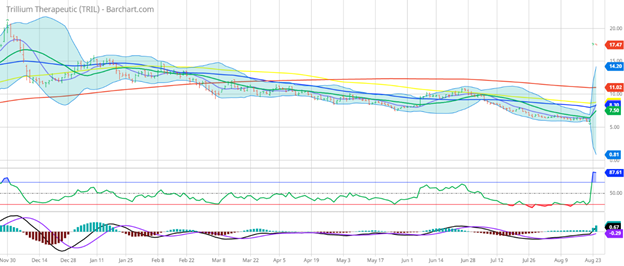 My mind immediately went into overdrive trying to find biotech companies with upside.  Once I saw the move in GME, it became clear that I wanted a biotech company that could trade upwards thanks to either TRIL or thanks to GME, and if implied volatility was near recent lows, that's even better.  And that led me to ATOS.  Here's the chart: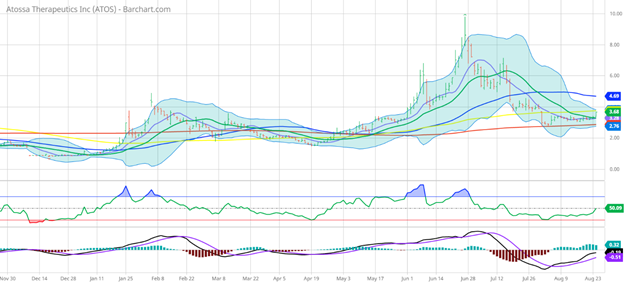 While Atossa did not participate in the February/March rally of GME, it had an impressive rally from May 28th until June 25th.
Now, any biotech always has increased risk of major movement due to fundamental inputs on their drugs, and that's particularly true for the small caps. But with ATOS holding above the 200-Day Moving Average, finding support thanks to both TRIL and GME, and having incredibly cheap options leverage relative to recent history, the odds should certainly be in my favor.
Since this is an open position, I can't give the full specifics, but I'm happy to discuss trade setups in the current market environment if you contact me at my e-mail below.
Please also take this chance to review how I apply technical signals to my options trades at https://optionhotline.com and if you have any questions, never hesitate to reach out.
Keith Harwood
Keith@optionhotline.com