What's next in this whirlwind of market movement?
We've had a major rally in equity markets, once again driven by technology stocks, but this time, the broad market and small caps seemed to rally with them. Does that mean the pullback is over? Or does that mean that complacency is in place as buy-everything becomes the norm and liquidation is a major risk to the market? Time will tell.
Sector-based investments have been the focus, which have driven the market higher.  But we've also seen rotation as to which sector leads.  Let's also be clear – 2 weeks ago, I looked at Southwest Airlines (LUV) as a potential addition to my Outlier Watch List, and it's done the following:
Almost 10% in 2 weeks?  I don't think that's going to look too bad in any investment portfolio compared to the average annual return of the S&P 500 of ~12% per year for the last 10 years.  That's why I put out my watch list every week, so I can find something that could generate a normal annual return in just a couple of weeks!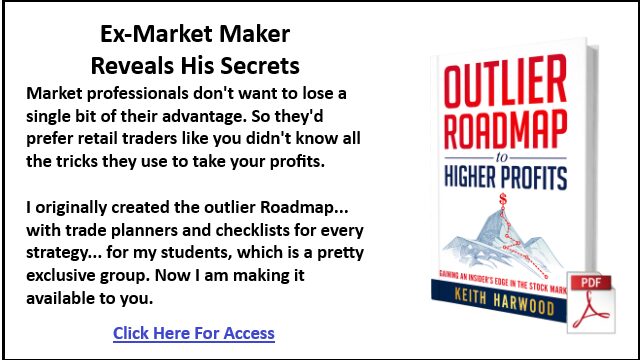 And the good news is that I can now look for some interesting plays that may not rely on what the overall market does next. Rather, I want to see what a driving force of an individual stock does next.
What's that trigger?  Well, crypto stocks seem to be showing signs of life.  We can see why when we look at BITO (a Bitcoin ETF):
In just over a week, this ETF has rallied more than 20% as inflows to cryptocurrency take off.  What a return!  That's also a positive signal for any bitcoin-related company if I read this correctly.  And I can simply point to COIN (Coinbase) as an example of a benefactor of this move:
After a slow grind, yesterday was the day that investors finally decided that it was time to invest for real. And that created an almost 13% return in just 1 day. That's pretty incredible for investors as that's a solid annual return for a stock portfolio.
Now, given these moves, I'm looking for the next big move.  It may not happen, so I want to use options to leverage my return – this allows me to get multiples on the return, but also define my risk in case it doesn't happen.  And the move would be in Riot Blockchain (RIOT) – another cryptocurrency-based stock.  Let's look at the chart:
It's been consolidating for months – that's prime for setting up a leveraged move out of the current range if a larger investor decides it's time for Riot to shine. And if cryptocurrency can't catch that next leg, then perhaps the defined risk of options is the key to avoiding a major loss. That's why I love options and I love alerting my subscribers to opportunities that might fall under the radar of many other investment professionals!
So please go to http://optionhotline.com to review how I traditionally apply technical signals, volatility analysis, and probability analysis to my options trades. As always, if you have any questions, never hesitate to reach out.
Keith Harwood
Keith@optionhotline.com