A handful of times in the last few weeks we have looked at Tandem Inc (TNDM) and a few other diabetes related stocks. (check out the article here) Since we last looked at them on June 28th, they have just taken off. TNDM is right at the strike we had identified of 110, (see how we set that target here)
Dexcom (DXCM) has shot up 25% from 427 to 523 in that short time. The others we discussed pullback back but have also been on a recent tear.
The earnings reports have been very positive. It is unfortunate that the number of people impacted by diabetes continues to rise at an alarming rate but tools like these devices can make the difference between normalcy and devastation. The advances that have been made in just the last few years are nothing short of miraculous.
Take a look below at DXCMs chart and it shows how they are getting it right as they work to help people with a horrible disease.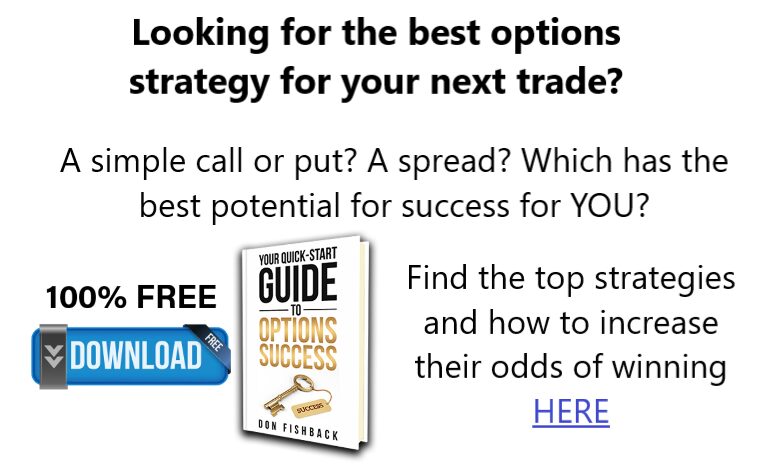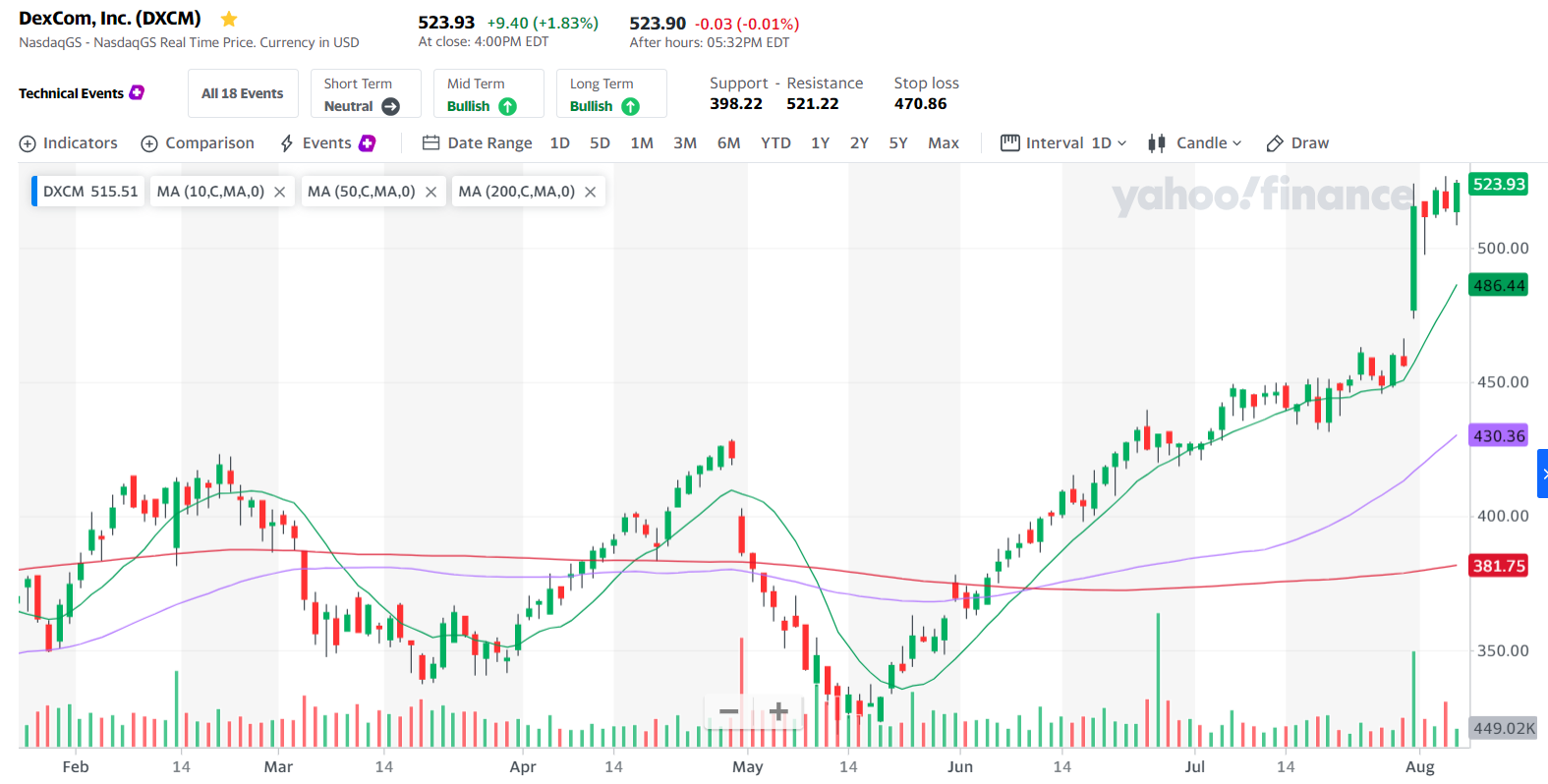 TNDM is the manufacturers of an insulin pump that can automatically replicate the main functions of a pancreas. And it is pulling ahead of its competitors quickly. It just shot up to a new high and has the momentum to keep running.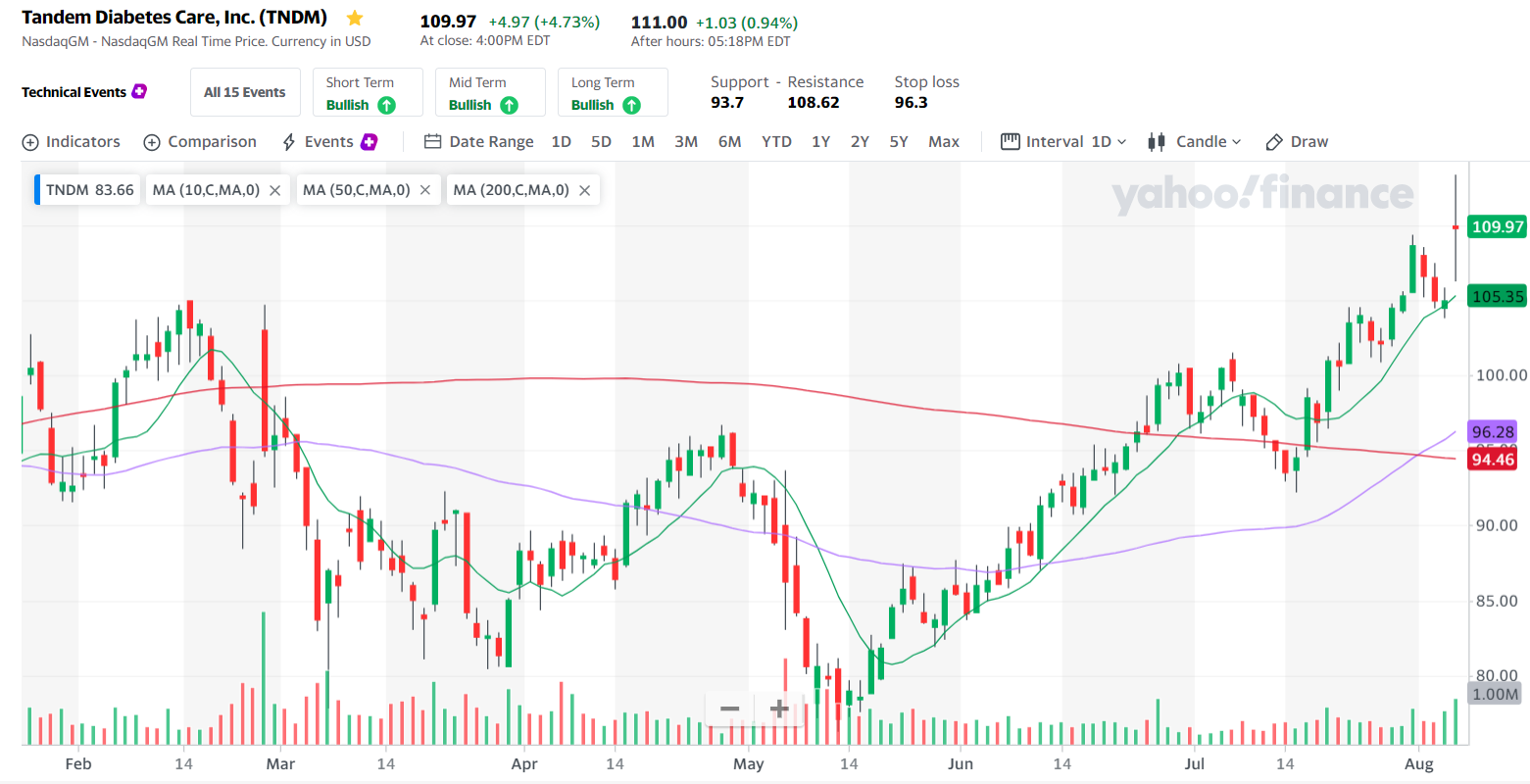 While simply owning these stocks is great, finding the right options strategy for them as the breakout can exponentially increase their profit potential. Don Fishback's book Your Quick Start Guide To Options Success lays out some of the most effective strategies and helps show when they are the optimal choice for your trade. If you haven't seen it definitely grab your copy here.
Keep learning and trade wisely,
John Boyer
Editor
Market Wealth Daily