Markets raged yesterday and confirmed support at the bottom of the Omicron pullback. The rebound looks to extend again today as studies are showing the symptoms of the latest variant are not at severe as initially feared.
These panic pullbacks are not at all uncommon and have actually become much more frequent as the news cycle hits its highest intensity in history.
Ian Cooper has pointed out many times that the headlines can trigger a big move that is irrational. The head mentality that consumes traders can generate overbought and oversold conditions. When a big shift occurs, it is could be the masses overreacting to news. Not hard to believe, right? Take a look at UDOW, the Dow Jones ETF and you can see it clearly. More importantly the chart below shows how to confirm it is an overreaction with key indicators.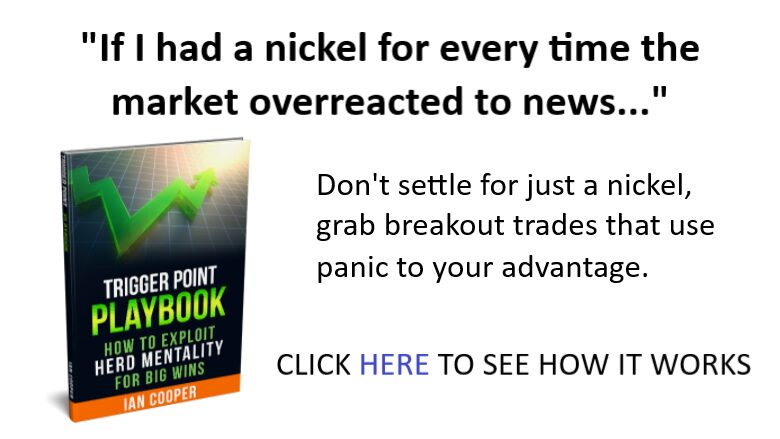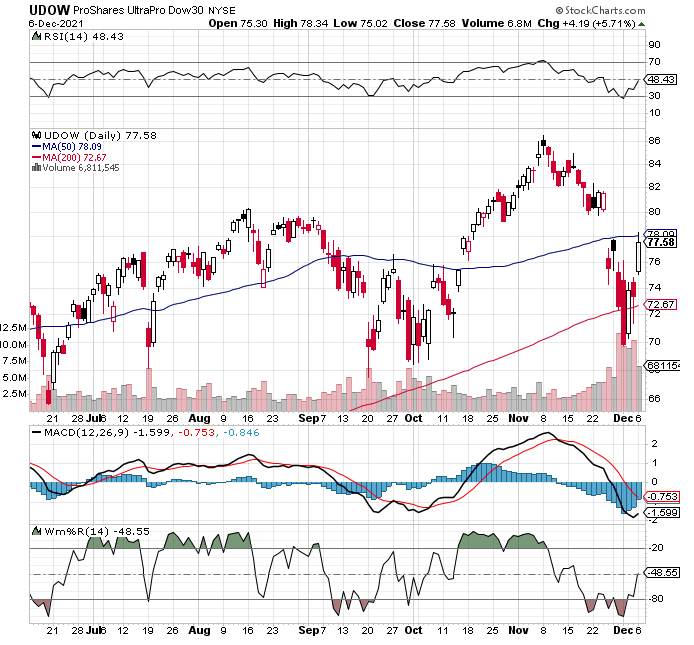 Not only do we see the support at the 200 day Moving Average (the red line on the chart) but we can also see UDOW is heavily over sold in the MACD and the Williams % R indicators. Yesterday's gap up is an alert that is is an overreaction and it is going to rebound and try to restart the previous trend.
Ian's Trigger Point Trade Alerts have been wildly successful and he makes it very easy for you to get in on what he is spotting. Click here for more details.
Keep learning and trade wisely,
John Boyer
Editor
Market Wealth Daily
PS-If you want to see Joe show you how his powerful momentum tools work and how you can take advantage of them, be sure to catch his webinar next Wednesday. You can secure your spot here.