Chart of the Week — Cassava Sciences (SAVA)
The pullback in Cassava Sciences (SAVA) is overkill.
After pulling back from $130 to $40 after the quality and integrity of SAVA's Alzheimer's test results were called into question, the stock is just beginning to push higher.
In addition, B. Riley analysts said SAVA is a buy on weakness, given the "numerous inconsistencies" in the petition. Plus, they reminded investors that SAVA had "highly favorable" engagement with the US FDA, including an agreement for pivotal Phase III studies.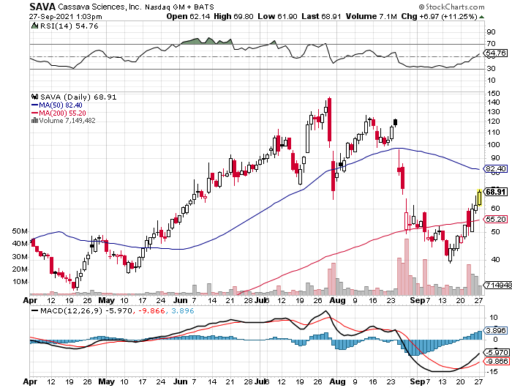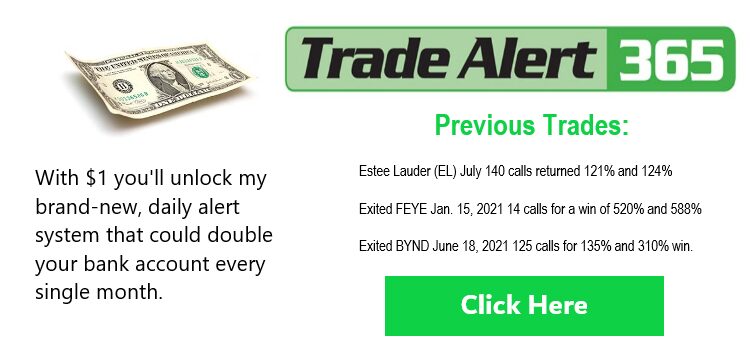 Also, the stock could push higher on news that, "top-line clinical data from a pre-planned interim analysis of an on-going open-label study with its drug candidate simufilam in patients with mild-to-moderate Alzheimer's disease," as noted in a company release.
"In a study funded by the National Institutes of Health (NIH), ADAS-Cog11 scores improved an average of 3.2 points from baseline (p<0.001) in the first 50 study subjects who completed 12 months of open-label treatment with simufilam. To emphasize impartiality, changes in ADAS-Cog scores baseline to month 12 were independently analyzed by two consulting biostatistician," the release added.