Yesterdays tumble after the Fed's comments sent many traders running for the hills forcing them to miss out on some of the great opportunities beneath the dark cloud of the indexes. This is exactly why Keith Harwood's Outlier Watchlist is as useful as a swiss army knife for finding the set ups that are getting ready to bust out. Before they happen, he puts a spotlight on them and outlines what signals he is looking for to grab the trade.
This lets you see the trade as it sets up and get in as soon as you see the confirmation. If you have been frustrated missing out on trades that have already happened, what this quick video chat we had where he explains what setups he is watching after yesterday's mess, and offers and example of how his these outlier trades that most people miss actually work.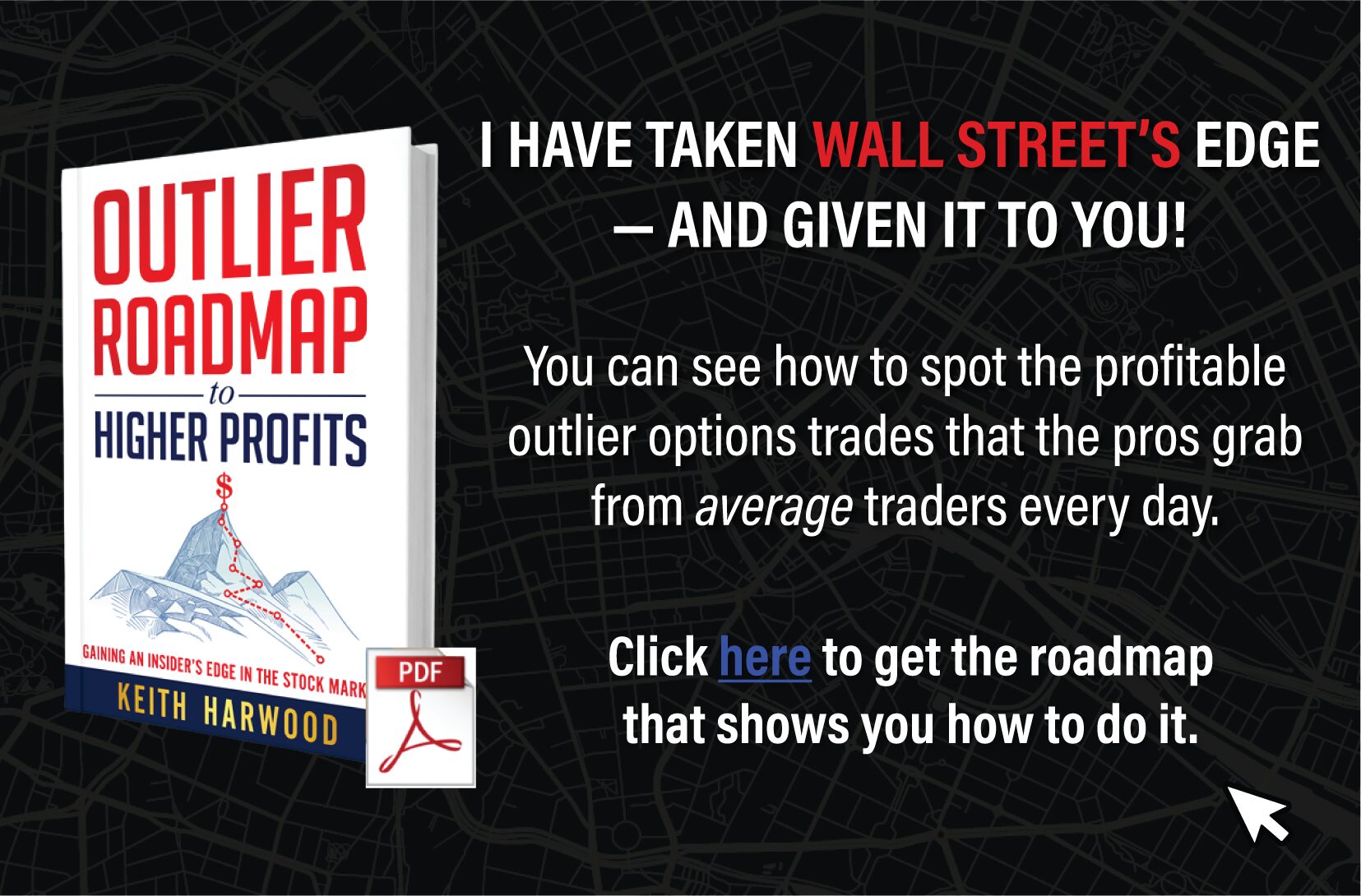 Grab Keith's watchlist now and get the full list of the trades that are on the brink of taking off. Don't miss out, be sure to grab it now.
Keep learning and trade wisely,
John Boyer
Editor
Market Wealth Daily