One of the top strategies we have looked at in the past that has worked exceptionally well is to find stocks that have been oversold due to excessive media coverage. These headline stocks can often be severely underpriced and positioned to explode to the upside as the media coverage cools and the valuation of their stock normalizes.
A great of example of this potentially happening is with Union Pacific. As a result of the near shut down due to labor negotiations, UNP got dunked and held down under its true value. As word that an agreement had been reached spread, the price rebounded. But is it done with its recovery? Let's take a look: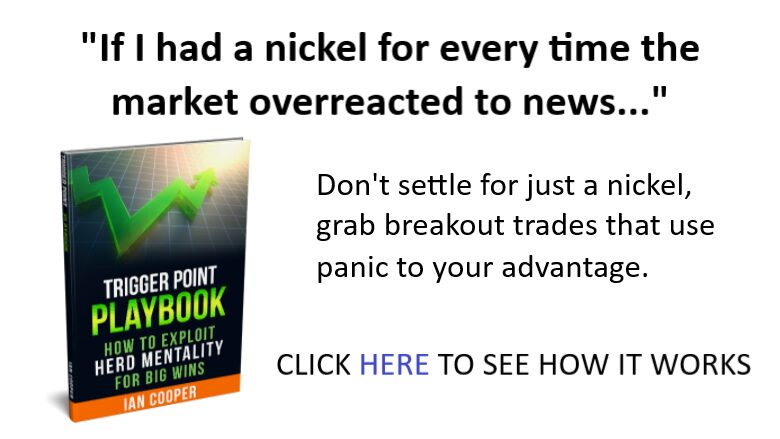 You can see the drop that started in early Aug. This was labor battle was no secret even thought he media just jumped on it at the 11th hour. But look at the recovery in relation to the drop. Looks like there is more room to run back to the early Aug high. This is often the case when the media frenzy fuels the herd mentality of the market.
Ian cooper does a great job of outlining how to spot these moves, the best ways to confirm them and then alerts his readers to the trades he spots. You can check out details on his approach here.
Keep learning and trade wisely,
John Boyer
Editor
Market Wealth Daily