Thursday, May 27th, 2021
Fitness Clothing Company Stretches Up
Happy Thriving Thursday!
This week the market has been again up and down. As I type this on Tuesday, the market started the day up and then, ended in the negative. Daily swings make it hard to trade short-term. This is one of the reasons that weekly time frame charts work out so well. We are zeroing in on long term patterns, not daily swings.
For today's Trade of the Day, we will be looking at lululemon athletica inc., symbol (LULU).
lululemon athletica inc., together with its subsidiaries, designs, distributes, and retails athletic apparel and accessories for women and men. It operates through two segments, Company-Operated Stores and Direct to Consumer. The company offers pants, shorts, tops, and jackets for healthy lifestyle and athletic activities, such as yoga, running, and training, as well as other sweaty pursuits. It also provides fitness-related accessories.
lululemon athletica inc. was founded in 1998 and is based in Vancouver, Canada.
When I look at LULU's chart, I get excited because it has pullback and now looks as if it is going to head up after the small pullback. Companies related to clothing are apt to do well during the Summer months.
TSI took a little dip down through its signal line and is as I look on Tuesday, it appears as if it is using that as a spring-broad to bounce up.
Before we take a look at LULU's weekly chart, if you are interested in chart indicators, let's discuss the TSI indicator. Otherwise, scroll on down to the pattern alert and potential trade information.
True Strength Indicator
The True Strength Index (TSI) is an oscillator that fluctuates between positive and negative territory. As with many momentum oscillators, the centerline defines the overall bias. The bulls have the momentum edge when TSI is positive and the bears have the edge when it's negative. As with MACD, a signal line can be applied to identify upturns and downturns. Signal line crossovers are, however, quite frequent and require further filtering with other techniques. Chartists can also look for bullish and bearish divergences to anticipate trend reversals; however, keep in mind that divergences can be misleading in a strong trend.
TSI is somewhat unique because it tracks the underlying price quite well. In other words, the oscillator can capture a sustained move in one direction or the other. The peaks and troughs in the oscillator often match the peaks and troughs in price. In this regard, chartists can draw trend lines and mark support/resistance levels using TSI. Line breaks as well as line crosses can then be used to generate signals.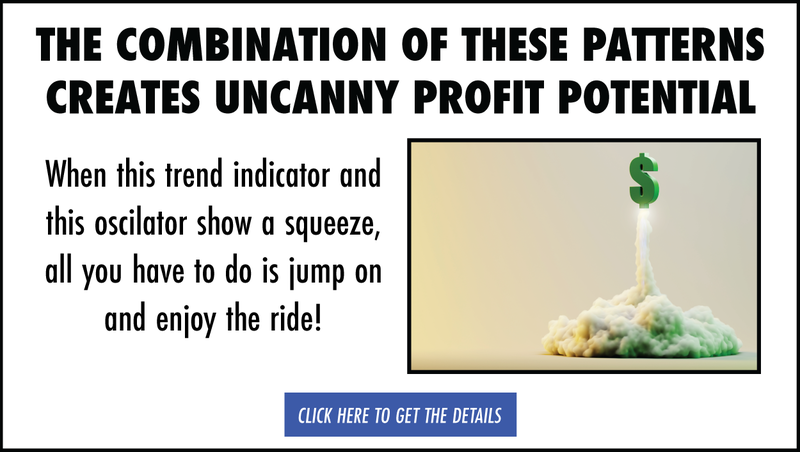 Plain and Simple
On the line indicator at the bottom of the chart, look how the black line dipped down and now appears as if it bounce up from there. I'm excited.
This is all part of the large move up that started at the first of the year and it could continue.
TSI Buy Signal
Each candle on the chart represents price movement over one day. LULU is suggesting a rise in price so we are discussing a Call option. The TSI line is moving up and as long as price continues to rise, it will be a confirmation of its drive toward highs.
An expected rise in price would bring it to 340 and then, 360 and then, maybe higher.
As long as price rises and stays above the support line and the TSI indicator heads up, the uptrend should remain intact and price should continue to rise. We will keep an eye on LULU over the course of the next few weeks.
The short-term price target for LULU is $340, then 360.
Check out the profit potential of option trading versus buying stock. Big difference!!!
Excited About LULU's Potential Trade
To buy shares of LULU today would cost approximately $322 per share (as I write this on Tuesday morning).
Option trading offers the potential of a lower initial investment and higher percentage gain. Let's take a look and compare.
If you bought 3 shares of LULU at $322, you would invest a total of $966. If it increased in price to $340, you would gain $18 per share or $54 or 5%.
If you bought one Call option contract covering 100 shares of stock with a July 16th expiration date for the $340 strike and premium would be approximately $10.45 today per share or $1,045 for the contract. If price increased the expected $18 over the next few weeks, the option premium would increase approximately $18 to $28.45. This is a gain of $1,800 ($28.45 x 100 = $2,845 – $1,045= $1,800) or 172% gain.
This type of trade is what can bring life-changing financial gains.
I want to stress, when you trade options, you can close the trade anywhere along the line to take profit (or loss). You don't have to wait until it hits the target or until expiration day.
You also want to wait for the indicator confirmation and don't jump-the-gun with an early entry.
Trading options can be a win, win, win opportunity. Options often offer a smaller overall investment, covering more shares of stock and potential for greater profits.
What's Next? I Can Hardly Wait!
Keep an eye on your inbox and I will keep sharing what I have my eye on. If you want to get deeper into how I find these winners, be sure to check out the programs in the banners in this message to learn more about options.
I love teaching and write my strategy books as clear as I write these emails. I try to think of the questions you'll ask before you ask them. Sign up and join me in the profit potential.
PS-I have created this daily letter to help you see the great potential you can realize by trading options. Being able to recognize these set ups are a key first step in generating wealth with options. Once you are in a trade, there is a huge range of tools that can be used to manage the many possibilities that can present themselves. If you are interested in learning how to apply these tools and increase the potential of each trade, click here to learn more.
Past Thursday's Symbols:
Six weeks ago, we studied Walmart (WMT). It has been down a little the last two weeks with a target of 145 and has until June 18th. This week it is up despite the market's downturn. It went up to high of 142.34.
Five weeks ago, we looked at Starbuck's (SBUX). It has a 120 target and is up a little this week on Tuesday as I prepare this. It has been down slightly the last 4 weeks and now up to 112.63. It has until June 18th when it will expire.
Four weeks ago, we examined American Airlines (AAL)with the thought that its price would drop. It had a 16 strike Put option. It dropped to 19.64 two weeks ago and this week is up as high as 23.21. This doesn't look as if it will drop further.