We have had our eye on DraftKings (DKNG) since Ian Cooper pointed us to it a while back. Since then it has popped about 25% with a nice 10% move just this week. 
It still has room to run but what is really awesome is how he spotted this trade. 
Ian has a very effective approach that combines news events with a few extremely potent indicators to spot breakout trades. 
Back in late April, New York signed a plan to allow sports betting. Take a looke at how that played out on the chart.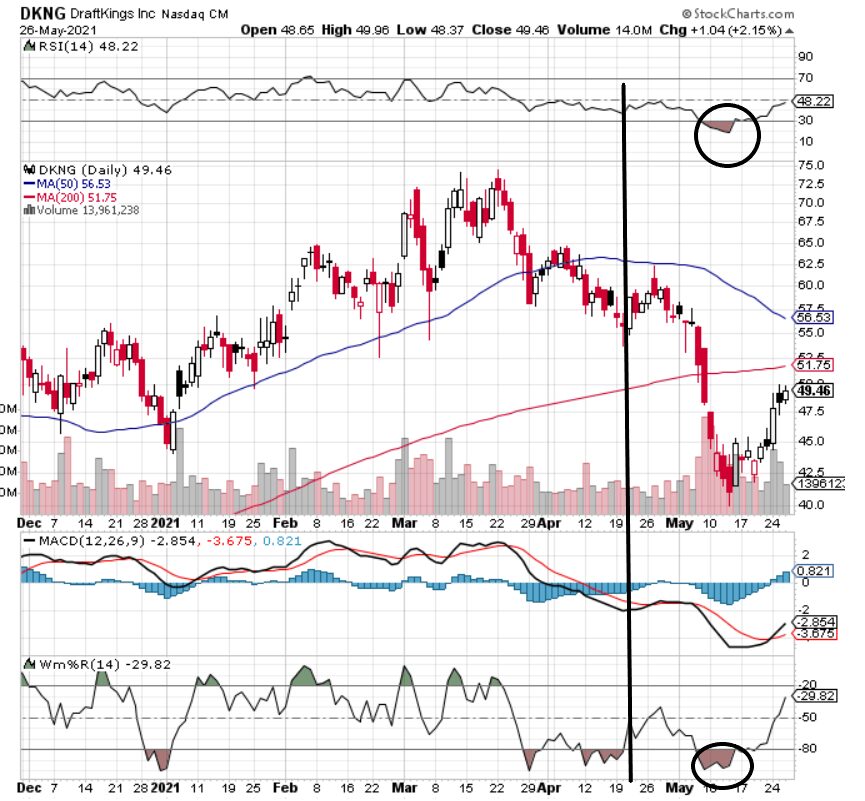 The vertical line is about the time of the announcement. If you were simply trading the news, you would have really taken a quick haircut.
But when you let the news bring you to the chart and let the chart tell you what to do, it can really pay off. 
After that plummet that pushed the price way down, it may have looked like it wasn't coming back. When the RSI and Williams % both move into heavily oversold territory and then start to trend up, it is time to act. And since the price was down, it leaves a lot of room to the upside to grab your share.
These kind of events are exactly what Ian Cooper covers in his Trigger Point Trade Alert book and playbook. If you are looking for other ways to see through the maddness and keep your account growing grab your copy here.  
Keep learning and trade wisely, 

John Boyer
Editor
Market Wealth Daily