We are looking at the longest string of down days for the Dow in the past few months. I wanted to get an idea of how far down it could go and what deals we being uncovered on the way down.
Ian Cooper jumped on a quick chat with me and walked me through exactly what I wanted to know.
Take a look for yourself.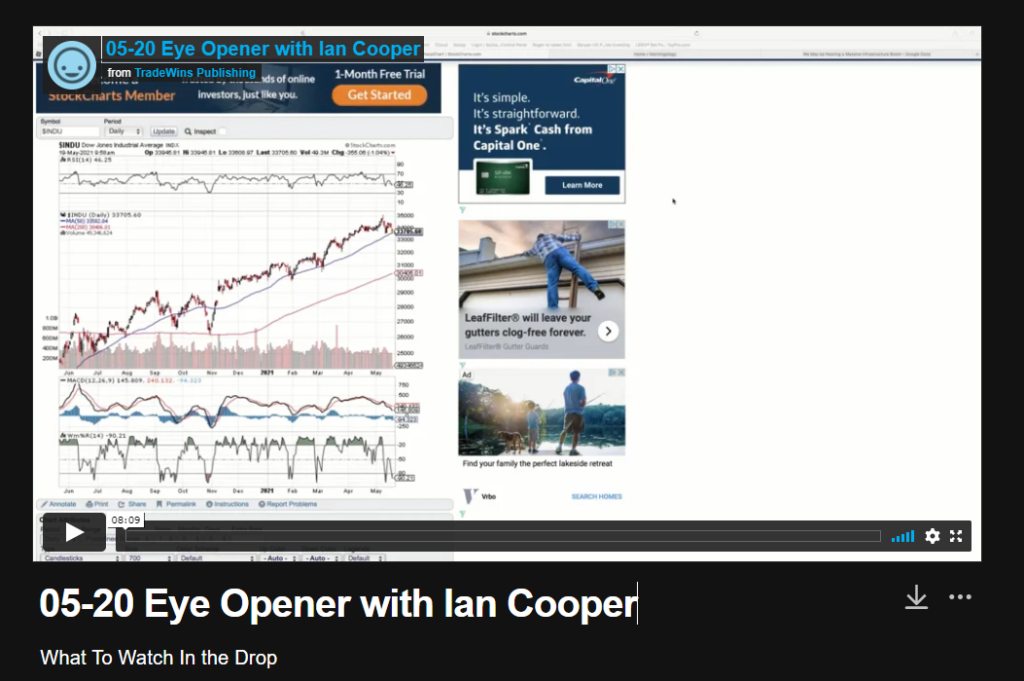 The tools Ian uses are outlined clearly in his Trigger Point Trade Alerts book which you can access here. It is a good resource to have on your desktop to reach for when you want to get an idea or confirm your next trade.
Keep learning and trade wisely,
John Boyer
Editor
Market Wealth Daily