With the latest uptick in the markets the chatter about this potentially being the bottom is starting to get noisy. Scattered among those opportunists are a handful of folks cautioning that we aren't out of the woods just yet. We have been scanning for some great bargains if the fans of the bottom are right. We took a look at how to spot a good discounted stock in recent article (read it here) and with things getting a bit more intense we wanted to check back.
Walmart (WMT) had taken a heavy beating as the market dropped but offered promise as inflation and costs rise and people are becoming more price focused. What attracted us to WMT was that it looked as if it had taken more than it's share of downward pressure and had a great potential to recover.
It has jumped up nicely since then but lets look at another way to leverage that kind of move.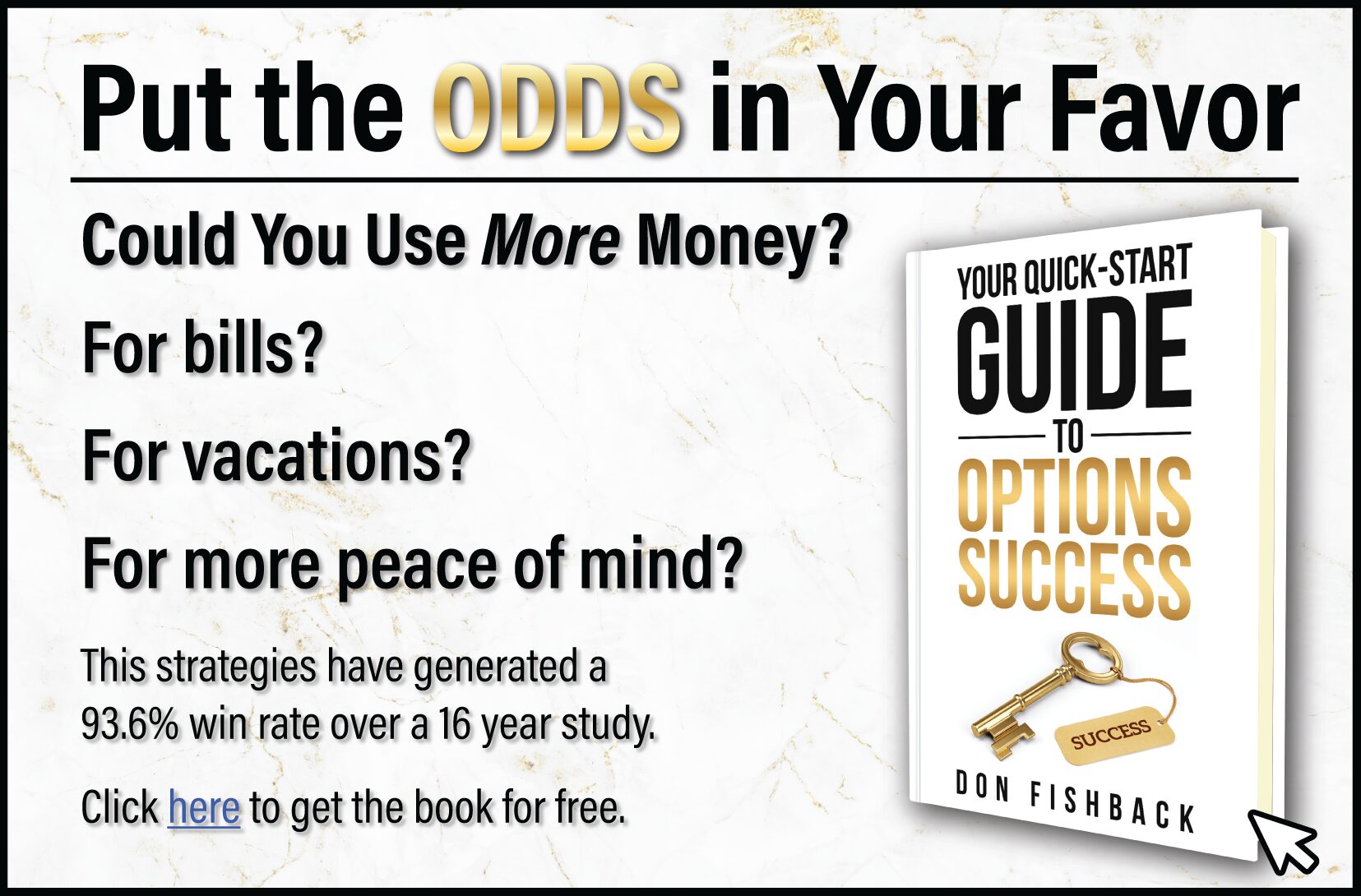 When we looked at it back on the 11th, it was at about 125. This nice run is good but by using the right option strategy, you would get an opportunity to multiple that potential gain.
As traders start to get confident a stock will go up more of them will look to call options to try to take advantage of the move. As more people buy those call options, the price will go up. The key to creating the trade with the highest possibility of being a breakout winner comes down to what strategy you use.
Whether you are a pro or just getting started, Don Fishback has put together his Quick Start Guide that outlines the most effective strategies in simple terms and then details how he calculates which is best to use.
For experienced traders it is a great down-to-the-basics review that helps make sure you aren't missing the key components to your strategy. For beginners, this will get you up to speed on options much faster than most other explanations. Be sure to check it out here.
Keep learning and trade wisely,
John Boyer
Editor
Market Wealth Daily