A few months ago, Elon Musk offered $54 a share to buy the company. Last week it barely eked out a rise to $40. The offer was met with all kinds of drama but it is still hanging out there. In fact, a period for the deal to get blocked due to an anti trust review just passed and took away a major potential road block. So why wouldn't you just grab TWTR at $40 and just wait for your 30%+ premium? Well there are plenty of reasons. Take a look at the chart: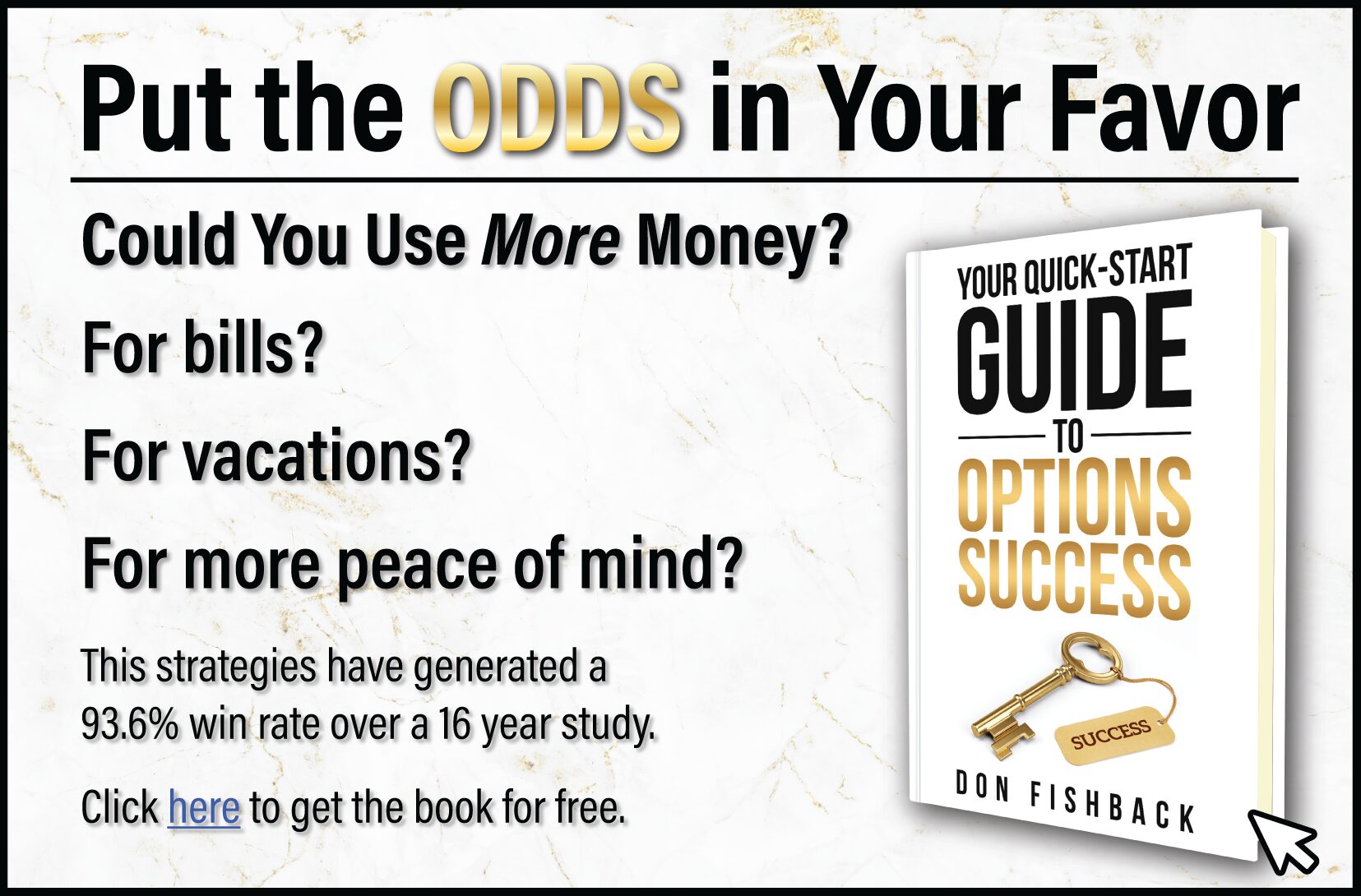 If you jump back to before this started, TWTR was trying to break out of a downtrend but wasn't showing a lot of strength. There are a lot of ways this deal could fall apart and traders know that. That is why it has settle back down to the pre offer range. If the deal collapses, the stock could get yanked down as anyone who has jumped on for the quick grab gives up hope. But what if it goes through? If Elon does get his hands on this struggling social media beast, it is a safe bet it will be in the headlines.
Our best guess is that as things start to shake out with more clarity towards a deal or no deal, we will get signs of it in the chart. I would take a move back up above 45 as optimism and if it drops back below 35, the odds are unlikely it will materialize.
Calculating the probability of a trade generating a profit is not as impossible as you might think. Don Fishback has spent years dialing in his method to determine which trades have the best chance of success. By stripping out the drama and looking at the hard numbers, his approach has produced staggering results. If you want to grab his free guide that shows how he does it, click here.
Keep learning and trade wisely,
John Boyer
Editor
Market Wealth Daily