A couple key factors are getting the most attention as everyone tries to guess where the markets will go as we head into the next year. The feds plans to move interest rates, inflation getting more and more traction, and the new wave of a new kind of COVID are the currents and we have to find the market signals that will reveal their impact on its direction.
Looking to the S&P as a bellwether for the overall market we can see that it has fought downward pressure over the last couple months but continually found a footing and pushed back up.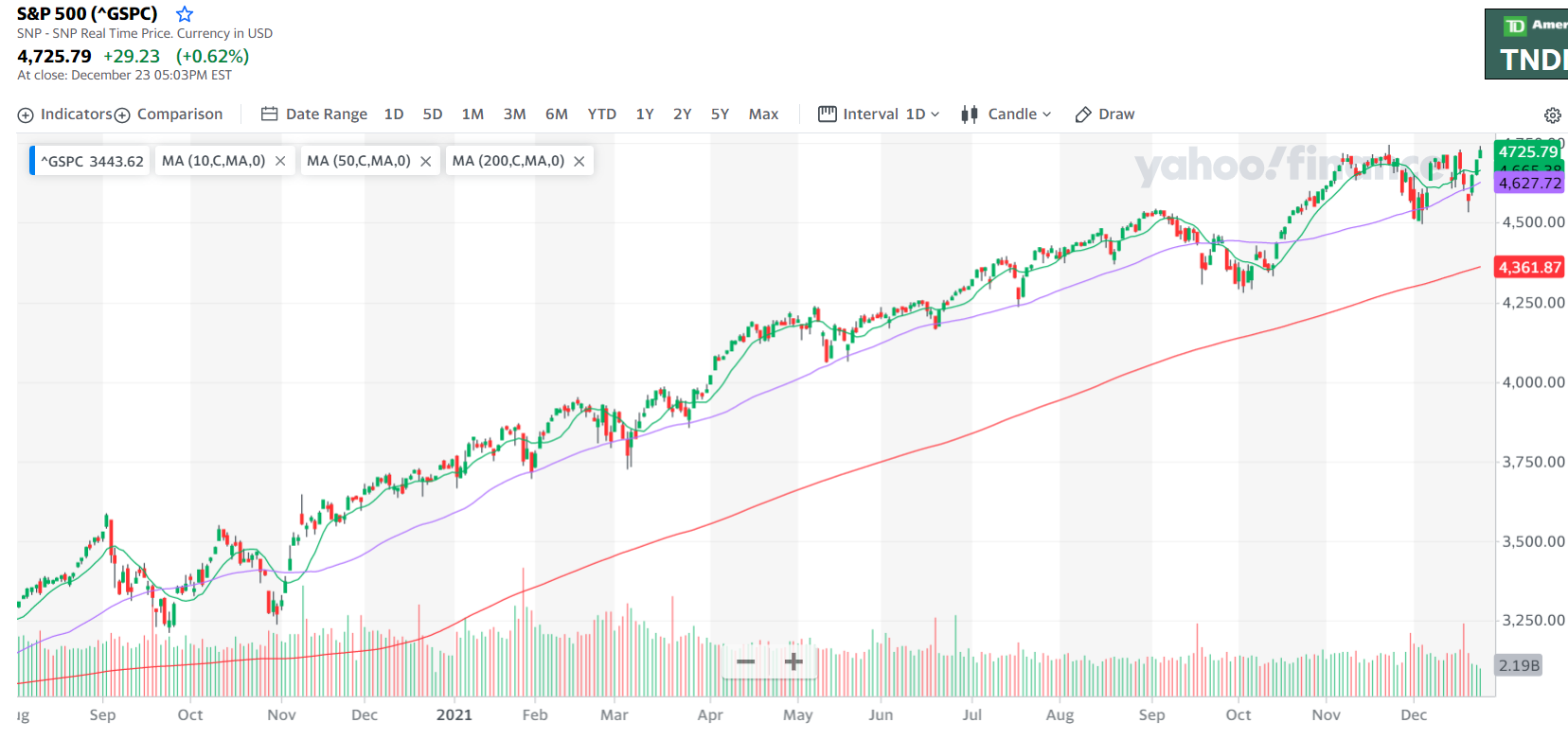 The repeated tests of support are an indication that momentum is losing energy. Watching the confirmation of a continuation or exhaustion of a trend is all about recognizing the patterns. We can see the S&P pushing against recent highs after a volatile last few weeks. If it can in fact break above this triple top right around 4700 the long term trend could continue. A failure to get that traction is a sign the next move could be another pullback.
Reading the signs of momentum indicators can be a spotlight that reveals amazing trades setting up. If you haven't read Joe Duffy's Little Black Book of Momentum Setups you need to take a look. It is free and a very quick read. The patterns it highlights are the exact indicators Joe has selected and used to find successful trades. Grab your copy here.
Keep learning and trade wisely,
John Boyer
Editor
Market Wealth Daily