Markets continued to fall yesterday and we are beginning to see a familiar pattern playing out. The questionable future of COVID and its impact on the economy have taken the front seat as this roller coaster crests the hill with Fed murmurs buckled in as well. The large cap tech stock led the drop along with healthcare.
We haven't seen the "aha" factor that would typically cause a larger reversal, so at this point we are going to look at the pattern that has been playing out repeatedly. We have talked about this pattern in past articles and shown how consistent it has been. (check out the article here) The S&P has consistently found solid footing on its 50 day moving average and that would look like where it is headed now.
Take a look at the chart below :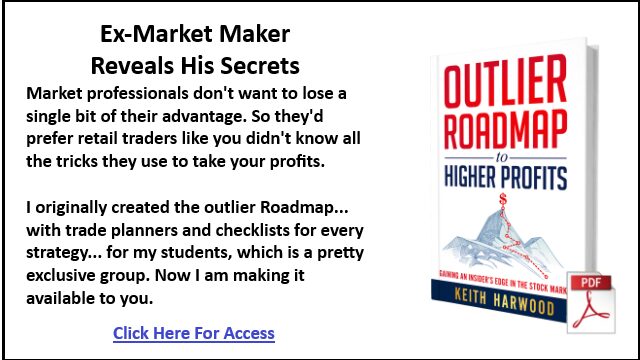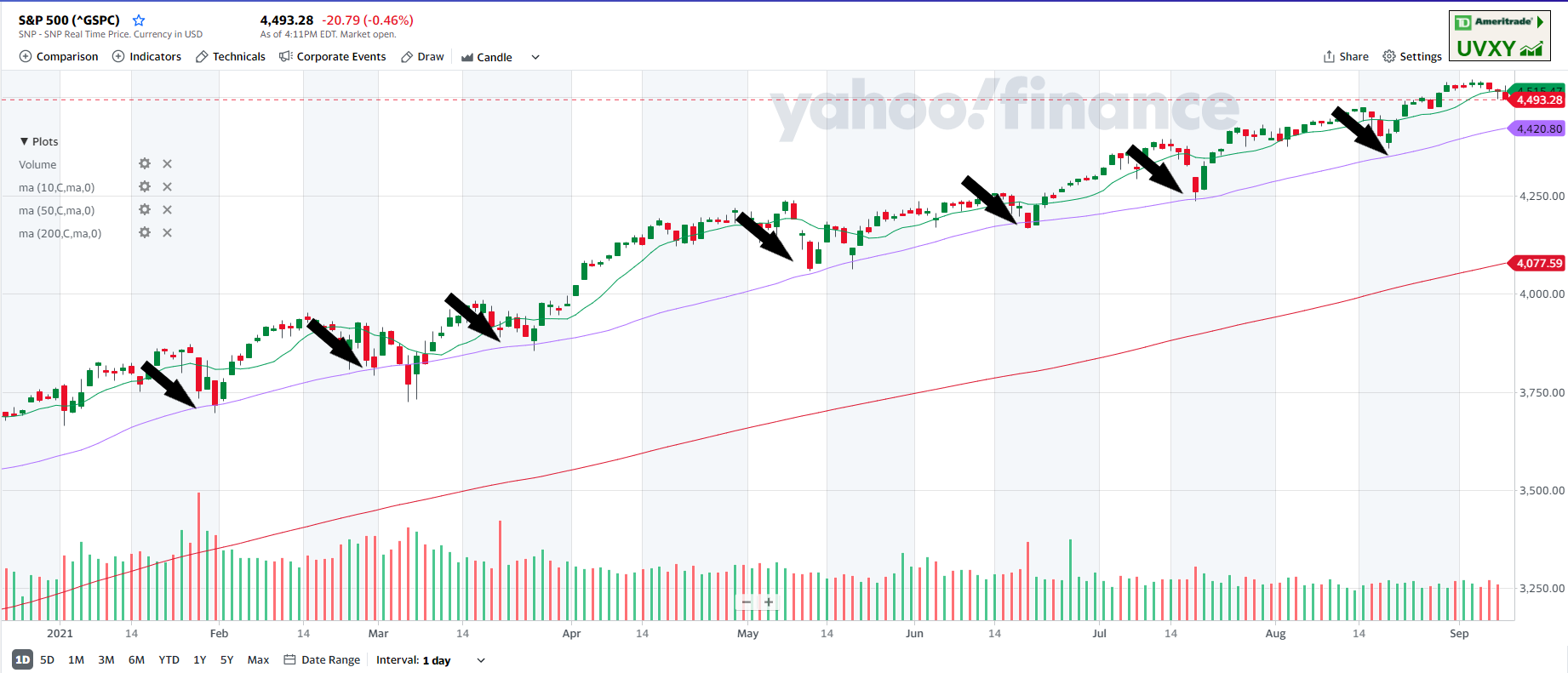 Each black arrow represents where the S&P has found support at its 50 day moving average. I have written about this multiple times and realize it sounds extremely repetitive.
There are two key points to this pattern that you have to consider. First, take full advantage of it while it continues to repeat. If it is headed to the 50, buy a Put option in SPY (the ETF that tracks the S&P) just above the 50. Wash, rinse, repeat.
The second point that is VERY important to remember is that the market ALWAYS has the ability to break out of this pattern. I would again advise to keep an eye on the 50 day moving average as a kind of red alert that we have to change our strategy. We saw the S&P pierce the 50 back in March and that easily could have been a much bigger reversal. There is nothing wrong with getting out of your long positions and grabbing a calculated amount of the short side when that happens. Even if you are wrong, the potential for that to be a bigger drop goes exponentially higher when we cross below the 50 day.
Keith Harwood walked us through a great variation on this approach in a short video the other day. You can check it out here. Be sure to grab his Outlier Road Map when he explains how to take advantage of markets just like this to find the option outliers that have the most potential for a big breakout.
Keep learning and trade wisely,
John Boyer
Editor
Market Wealth Daily
PS-Be sure to sign up for Wendy Kirkland's Investment Corner interview where she is going to walk through her newest program live and show how it is completely exploiting this current market climate. You can sign up here.