by Ian Cooper
We still believe lithium will be one of the top stories of the year.
Electric vehicles sales are only set to accelerate. Governments want millions of them on the roads, as of yesterday. President Biden wants 50% of all new U.S. auto sales to be electric by 2030. Europe is targeting 50% EV sales penetration by 2030. In China, about 40%.
Meanwhile, Goldman Sachs says, "The adoption of electric vehicles is rising sharply as the global push for net-zero carbon emissions accelerates. EVs will make up about half of new car sales worldwide by 2035. EV sales will soar to about 73 million units in 2040, up from around 2 million in 2020, according to forecasts by Goldman Sachs Research. The percentage of EVs in worldwide car sales, meanwhile, is expected to rise to 61% from 2% during that span. The share of EV sales is anticipated to be well over 80% in many developed countries."
For any of that to happen, the world must have far more lithium supply.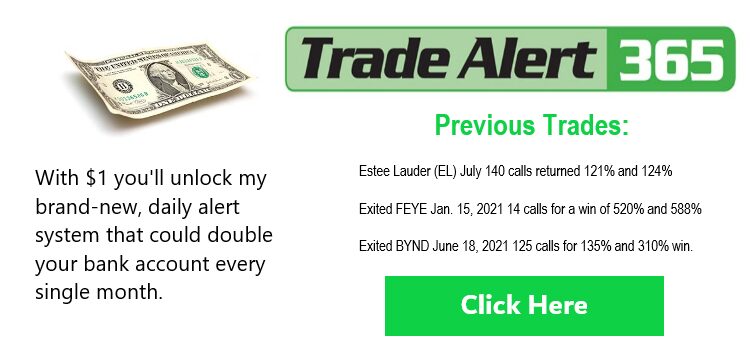 That being said, keep an eye on these three lithium stocks.
Lithium Americas (LAC)
Lithium Americas just received a favorable ruling from the US District Court, District of Nevada for the issuance of the Record of Decision relating to the Company's 100%-owned Thacker Pass project located in Humboldt Country, Nevada.
That ruling now confirms the permitting process for Thacker Pass was conducted thoroughly and responsibly, and results in there being no impediment to commencing construction. The Federal Court ordered the BLM to consider one issue under the mining law relating to the area designated for waste storage and tailings and did not impose any restrictions expected to impact the construction timeline.
Albemarle (ALB)
Management just forecast massive growth. From $7.3 billion in 2022, the company expects for revenue to range from $17.6 billion to $19.3 billion by 2027. It also expects for EBITDA to rise from $3.5 billion in 2022 to between $7.2 billion and $8.5 billion by 2027, as well. Better, it expects to see cash from operations range from $6.6 billion to $7.1 billion over that time frame. That's massive.
Even better, Mizuho analysts raised their price target to $325 from $300. Deutsche Bank raised its price target to $305 from $290. Oppenheimer raised its from $461 to $497. Piper Sandler even initiated coverage with an overweight rating, with a price target of $310.
Global X Lithium & Battery Tech ETF (LIT)
With an expense ratio of 0.75%, the LIT ETF invests in the full lithium cycle, from mining and refining the metal, through battery production. Some of the ETFs top holdings include Albemarle, BYD Co., Tesla, LG Chem Ltd., Livent Corporation, and dozens more, offering solid diversification among top lithium names.