There are some huge headlines today and most are very concerning. It is very easy to get caught up in that buzz and look at trades related to those topics. With the Fed due to talk today, the immediate impact on the markets could be huge. The potential increase in COVID related restrictions could have another major impact on the economy. The horrific news from Afghanistan. The list could go on and on.
Sorting through all of that an looking at smart trades that offer big potential with a high probability of success isn't easy. But when you start sifting through trades that are showing signs of a big breakout, one bubbled up to the top of the list for us.
The increasing frequency of natural disasters is undeniable. The fires in the west, floods in the east. A very heavy storm season predicted. This had us looking for what that could mean in the markets. One area that could be a part of the response to this new reality in several ways is clean energy.
With the growing momentum for solar power as a result of economies of scale, reduced cost and a big potential boost from federal infrastructure support it has all the signs of a smart investment.
We found a pretty exciting way to play this opportunity. Take a look at this chart: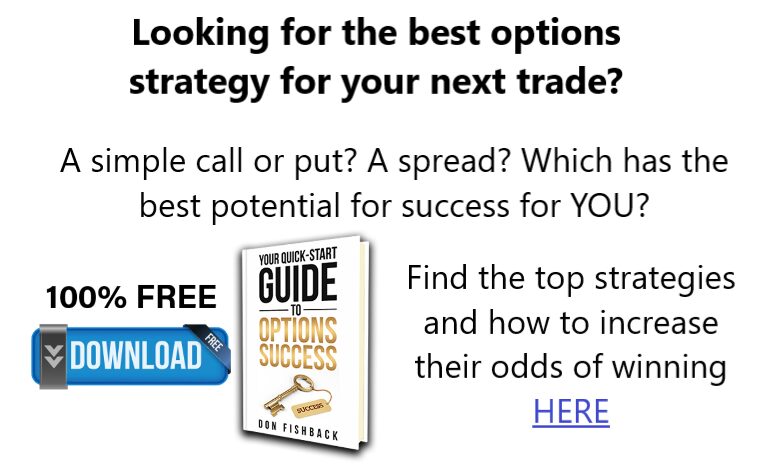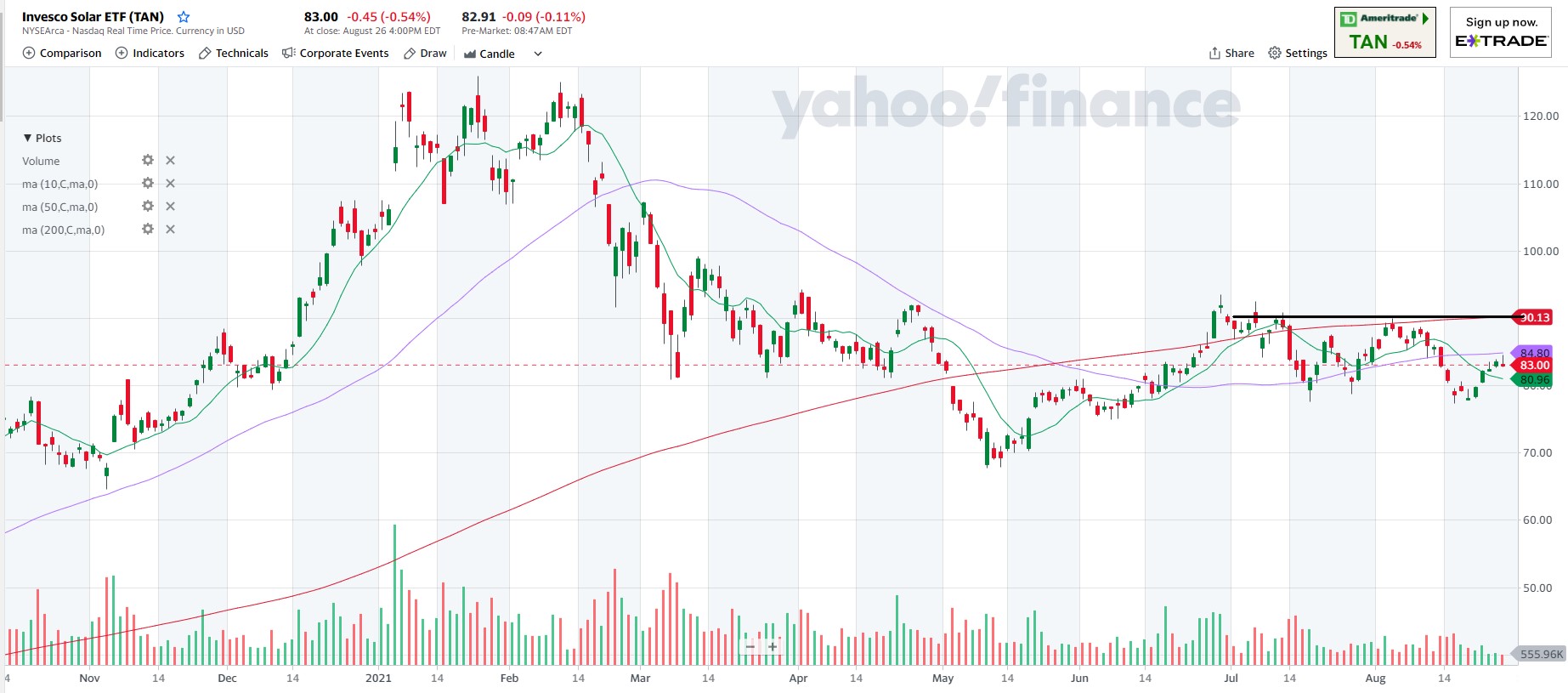 TAN is an ETF made up a clean energy stocks. It is a great way to take advantage of this very likely boost clean energy is about to see. It has broken above the 10 day moving average and is setting up to move above the 50. If that happens it could easily keep going up to the 200 at about 90. While a 5% gain is okay, we are looing for a bit more pop from this trade.
The October 15th 90 calls are trading at $1.60. A long term position in TAN with a call option to spice it up could be a really smart move.
Finding the best option strategy to boost any trade may seem overwhelming but it doesn't have to be. Don Fishback has created a very easy to read guide that walks through the steps of adding that increased potential gain options can offer and also breaks down the top strategies and where they are best applied for maximum gain.
Be sure to grab a copy of his guide here. We'll follow this trade and keep you posted on how it plays out.
Keep learning and trade wisely,
John Boyer
Editor
Market Wealth Daily
PS-Be sure and sign up for the upcoming interview with Lee Gettess on investment corner. Don't miss as he walks through his momentum approach and the trades he is looking at in today's market. Secure your spot here.